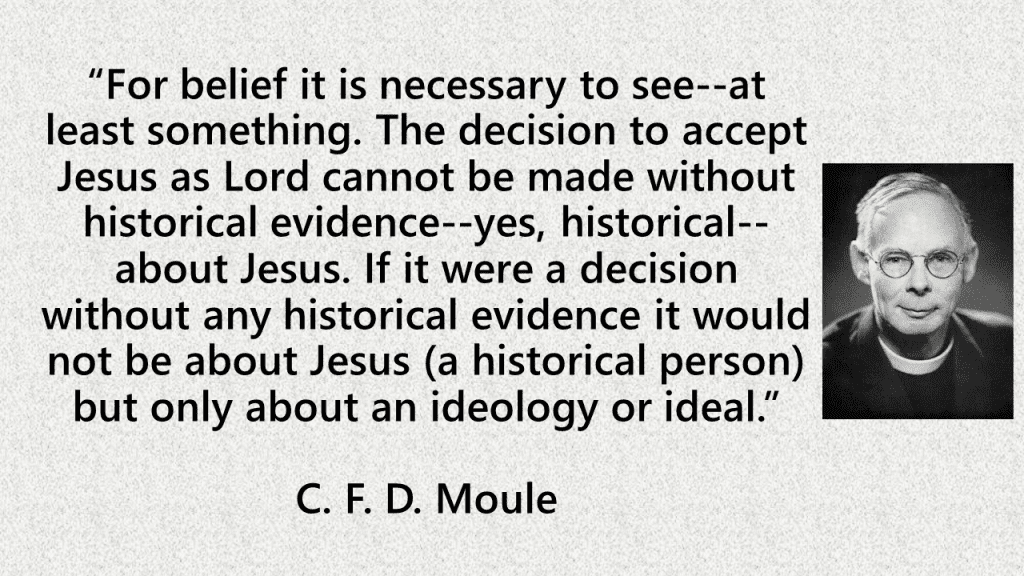 Matthew Montonini shared a quote from C. F. D. Moule about history and faith. Here is a longer excerpt:
Decision there must be if there is to be Christian faith. Faith is faith, and no amount of photography and tape-recording of events could compel it. To see is not necessarily to believe. But, on the other hand, neither is blind faith real faith. For belief it is necessary to see–at least something. The decision to accept Jesus as Lord cannot be made without historical evidence–yes, historical–about Jesus. If it were a decision without any historical evidence it would not be about Jesus (a historical person) but only about an ideology or ideal.
Click through for even more of the quotation.