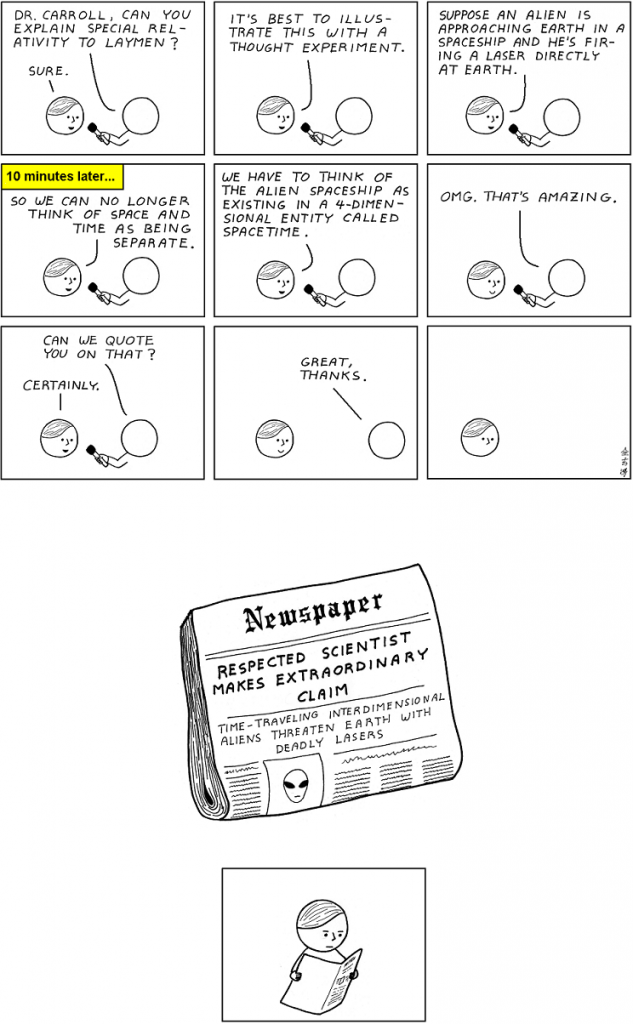 The above cartoon from Abstruse Goose is called "Special Relativity Simply Explained." But somewhat amusingly, if you download the image, it is called "How to ruin a scientist's career overnight."
The comic illustrates an important point: a big issue in our time is not merely fake news, but looking to the news at all, even of a fairly reliable sort, for answers to matters that require much lengthier and more detailed explanation. Science, history, medicine, politics, economics – ultimately one needs to read books written by experts to get a handle on them, and not merely brief articles, because even lots of articles in the media do not add up to one book's depth and detail.
Some of the debates about evolution, the historicity of Jesus, and other topics that get so much attention online would be viewed very differently if people eventually graduated from news articles and blog posts to reading books by academics on these topics.
See also P. Z. Myers's blog post, "How To Lie About a Science Paper."