I am delighted to circulate the poster below, to help spread the word about an exciting session at AAR/SBL this year, with a strong digital humanities focus, and co-sponsored by several program units within both the American Academy of Religion and the Society of Biblical Literature: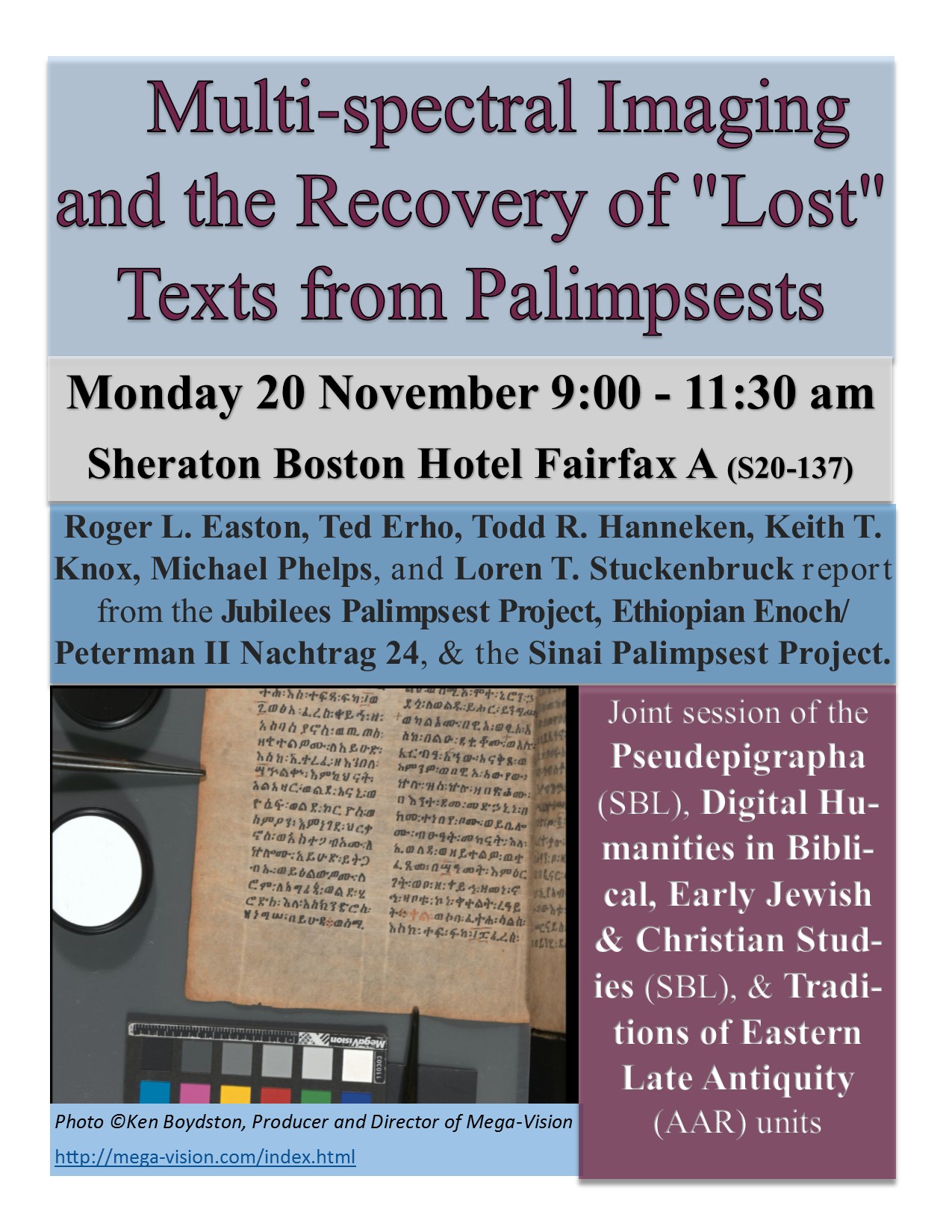 This promises to be a fantastic session as far as the content is concerned – it will cover aspects of the technology used to recover texts that have been erased from reused parchment and other such materials, as well as providing details about several of the major projects that have been using that technology to good effect over recent years.
One of the panelists, Todd Hanneken, has shared a recording of a talk he gave, "The Future of Biblical Scholarship in a Digital Age," on YouTube:
Here's an earlier talk of his, "Integrating Spectral and Reflectance Transformation Imaging (RTI)":
Having shared the above, I also want to acknowledge a serious shortcoming and take responsibility for it. Despite co-chairing the Traditions of Eastern Late Antiquity AAR program unit with Naomi Koltun-Fromm, and having our program unit collaborate with the Pseudepigrapha program unit chaired by Liv Ingeborg Lied and the Digital Humanities program unit chaired by Claire Clivaz on this session, we've still allowed ourselves to put together an all-male panel. And so I award myself this sticker with a sense of shame…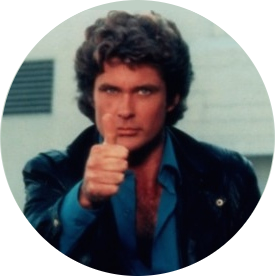 If you're not familiar with the "Congratulations – you have an all-male panel!" Tumblr, then please do check it out. I just feel the need to say that I recognize the problem, and am sure that we could have done better if we had really tried, even though this panel sort of came to our program units as a group offer by the various projects represented. I want to commit publicly to doing better in the future than we did this time.
Of related interest, see the post about the Archimedes Palimpsest on the blog History for Atheists, and the article about Jason Riley's work using RTI. And since I'll be presenting at AAR/SBL about Canon: The Card Game, let me also share a couple of canon-related links that have come to my attention. John Meade blogged about the ambiguity of listing "Daniel" as canonical in ancient lists. And Larry Hurtado blogged about the early transmission of the New Testament texts.
Also be aware of the bibliobloggers' gathering. Perhaps there we can discuss whether anyone or everyone agrees with Esteban Vázquez that the golden age of biblioblogging is over. We might also talk about whether Blogger is on the way out.
Rick Brannan will be presenting on stock phrases in the Christian apocrypha. Carta will be launching a new product. And of related interest, the Center for the Study of New Testament Manuscripts shared a guide to reading one famous tenth-century copy of the Gospels.