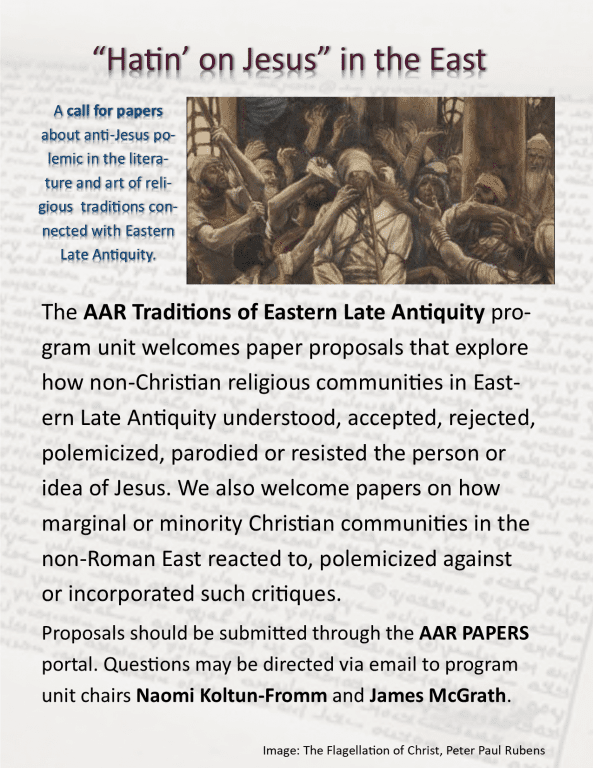 The digital poster above is seeking to promote the call for papers for the American Academy of Religion Annual Meeting that will be held in Denver, Colorado in November. Here is the complete text of the call for this one particular session that is being organized by the Traditions of Eastern Late Antiquity program unit, of which I am one of the chairs:
"Hatin' on Jesus" in the East

We welcome paper proposals that explore how non-Christian religious communities in Eastern Late Antiquity understood, accepted, rejected, polemicized, parodied or resisted the person or idea of Jesus. We would also welcome papers on how marginal or minority Christian communities in the non-Roman East reacted to, polemicized against or incorporated such critiques. (90 mins)
I will also share other digital posters for our other sessions soon, including one co-sponsored with the SBL Digital Humanities program unit. In the meantime, please help spread the word about this one!