I have been wanting to get into podcasting for some time, and with the exciting news that Butler University's Center for Academic Technology has installed a sound booth in our Irwin Library, I am committed to making that happen soon. The fact that the sound booth bears some resemblance to a TARDIS is not at all a factor in this…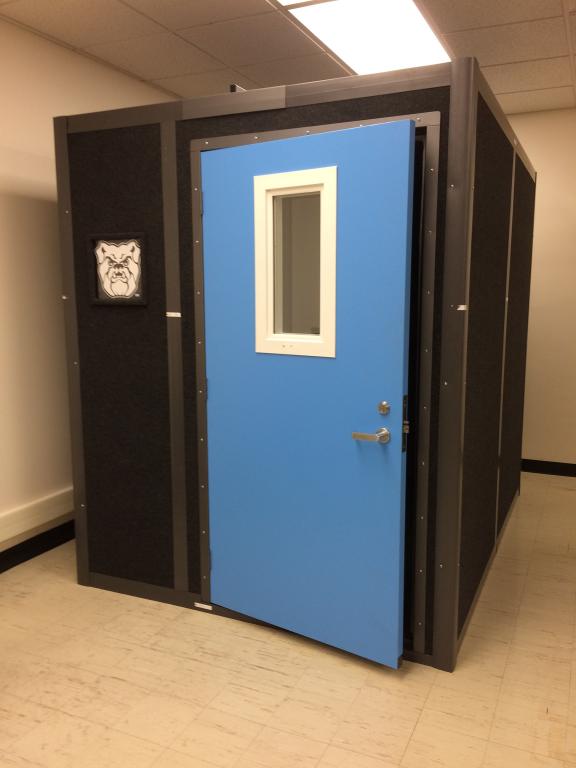 Tim Bulkeley hosted the (apparently misnumbered) 147th Biblical Studies Carnival, and focused it on podcasts. I had hoped to start podcasting last month and have something appropriate to the theme, but he kindly included links to podcast-related things that I shared even though I myself had yet to take the plunge. I've appeared on podcasts, to be sure, but have yet to have my own. And I'm not sure that this will be something that I want to have regular (e.g. weekly or even monthly) episodes. But it is a genre I at least want to dabble in.
Assuming I do so, what topics would you want me to podcast about, and what guests would you like me to interview or have conversations with on the podcast?
In related news, the Biblioblog Top 50 has returned, and it turns out that my blog had the second most traffic out of any in the biblioblogosphere! I was rather surprised to see Jim West's blog in first place. I know many of us stopped reading his blog a while back, but I guess others have persevered.
Returning from biblioblogs to podcasting in general, it was participating in a Digital Humanities reading and discussion group at Butler University this past academic year that got me thinking about podcasting and other things that might be useful for pedagogical purposes. My colleague Megan Rutledge-Grady was the main facilitator (I was involved but don't feel that I contributed nearly as much to the endeavor as she did). She presented on the reading circle at a conference at Bryn Mawr College in the spring, and there is (appropriately) a video of the presentation:
See also the article by Kristi Kaeppel and Emma Bjorngard-Basayne on "The Pedagogy of Podcasts." Videos and podcasts can also be used as a format for student assignments, to get them thinking about subjects in ways that traditional exams and essays are less conducive to.
I also learned recently that the AAR has both a Soundcloud and a YouTube channel, with recordings from annual meetings being made available there: