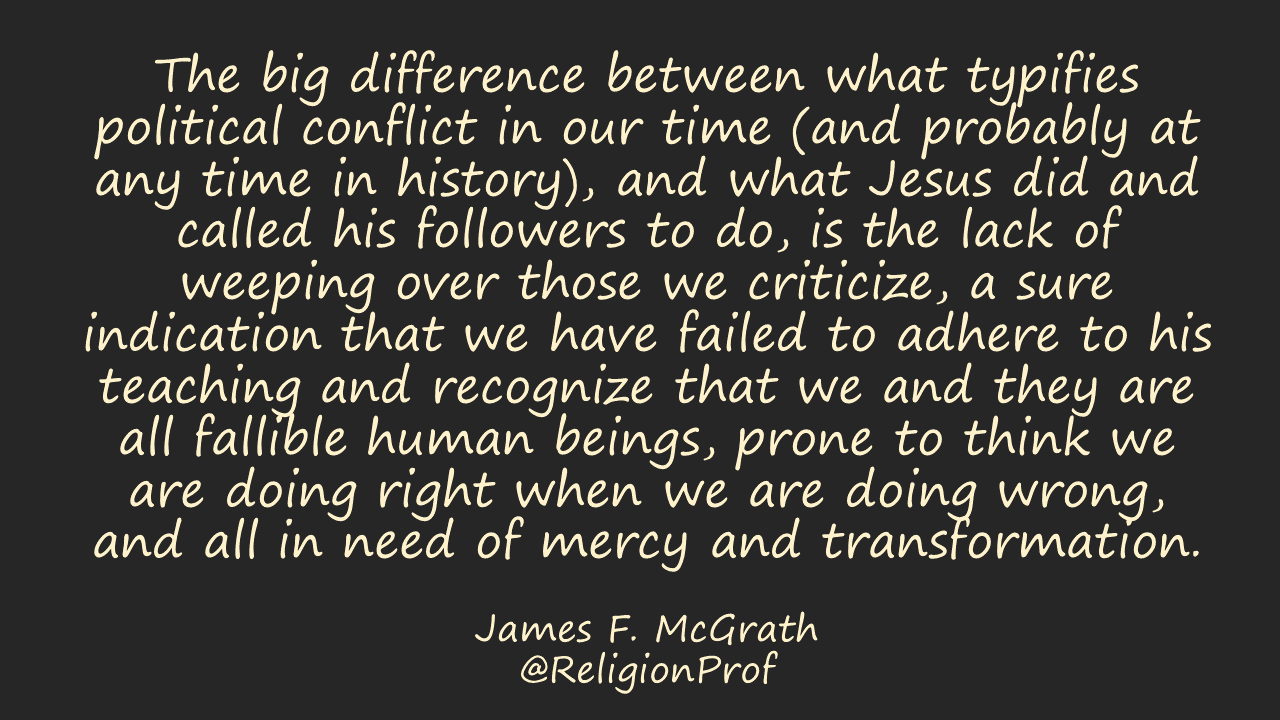 I thought I would start this post by turning a comment I made recently on another post into a meme. One of the challenges of all conflict, for those concerned not about winning but about principles, is how to combat what we perceive to be evil without being turned into that which we hate in the process. Even on a pragmatic level, it is possible to recognize that lashing out in response to attacks can be counterproductive at the very least. But I want to suggest that there is something more to it than that. We need to find ways to balance having strong convictions and recognizing our own fallibility, standing against what we perceive to be evil while recognizing that we and our opponents are all human beings with the same inherent worth and capacity for both good and evil. That is not to suggest that some do not do inflict more harm on others. But often those actions are motivated by things the individuals in question perceive as good, such as protecting their family, their nation, their heritage.
Nostalgia for the past – even an imagined idealized past
– is something that all human beings are prone to. And so surely we can find ways to combat the harmful effects of mistaken beliefs that we see across the aisle, without dehumanizing those who hold the beliefs. Failure to do that would be to engage in precisely the sort of unkindness, lack of compassion and empathy, that we have criticized them for, making us the worst sort of hypocrites.
On a related note, Mark Grabe made the case that learning to argue is the most important skill we should be teaching at the moment.