Here is the video from the panel I was on at the Religion News Association conference in Columbus, Ohio, exploring the intersection of religion and science fiction:
PANEL: Close Encounters of the God Kind: Religion in Science Fiction

Religion is everywhere these days. Even Outer Space. Both sci-fi and religion deal with big ideas and imaginary worlds and portray the conflicts between good and evil on an epic scale. Mash-ups of science fiction and faith are found in hit TV shows like "The Expanse," the "Handmaid's Tale," and the "Leftovers" — along with countless books and films. This panel explores what happens when sci-fi and religion meet. No nerd credentials required.

Posted by Religion News Association on Thursday, September 13, 2018
John Scalzi also blogged about it. It was a pleasure meeting him and David Williams (fellow panelists) and disappointing to only get to interact with panelist Farah Rishi via Skype! Kimberly Winston did a great job of moderating the panel and Q&A.
Of related interest: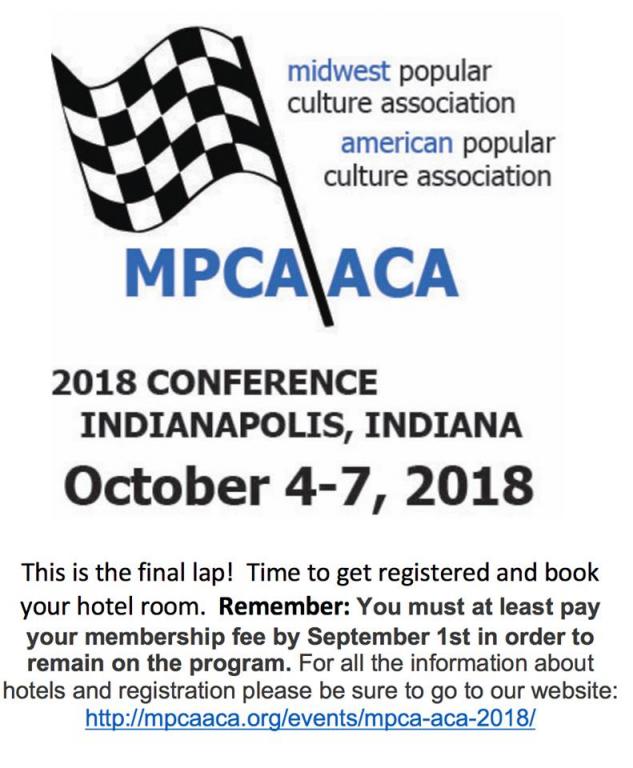 It is another upcoming event here in Indianapolis that I should highlight. So many of my Butler University colleagues are presenting!