"Welcome back my friends to the year that never ends…"
It is time to bring 2020 to a close. Looking back, January seems so incredibly long ago. It is hard to believe that I started the year by traveling to Australia for the first time in my life. I accompanied students who would be spending the entire semester there (or so we all believed at the time, naive as we were), and had the chance to meet with quite a number of the many Mandaeans who live there as well as some of the few academics who study them and their literature. With significant immigrant populations from East Asia, there were also many people who were in the habit of wearing masks as a matter of course. The smoke from the bush fires made that more desirable than otherwise, I imagine. I had no idea at the time that mask-wearing would become a matter of course back home soon.
The pandemic upsurge happened just as what ought to have been "spring break" turned into an ongoing situation. My household had already planned to get some long-overdue home renovation projects taken care of over that break, and as it became clear that my wife would be at home for considerably longer as her place of employment remained closed, and that I would be working and teaching from home, the projects expanded, eventually encompassing painting the entire interior (after removing stucco in a couple of rooms), then soffit repairs, which in turn led to a complete rebuilding of the roof (frame as well as decking and shingles) over our heads. A few times I attended meetings via Zoom while sitting in my garage, where we had moved furniture and books, including my computer and desk.
The stress of this situation led to insomnia, which I am certain is the only reason I was able to submit a couple of book manuscripts by the deadline. Another factor was finishing my stint as Director of the Core Curriculum in time to devote my summer to writing with a deep eagerness to get back to those projects (even as home repair and renovation continued around and above me). Looking back on this past year, some academics feel dismay about lack of productivity, while others see increased productivity as one of the few upsides of a very difficult year. Dismayingly, the line between the two groups often reflects gender disparity as female academics were often also pressured to shoulder burdens of homeschooling and family care in ways that are deeply unfair.
As the year ends, I am working on a couple of projects related to music (the Bible and music and progressive rock and theology) as well as being in a very early but exciting phase of a book project on John the Baptist which I think may represent a significant contribution. We'll see. Only time will tell. The more I write and the more I present at conferences, the more I realize how much our conclusions in any one area depend on our conclusions and assumptions in others. How can I hope to get John right, when I am bound to be wrong about Jesus on a variety of important specifics?
I can, however, end 2020 knowing that I produced one book that was well received by everyone who saw it. I really wanted to draw everyone's attention to Mixbook before Christmas, but doing so publicly would have risked revealing my Christmas gift for my wife. I took her recipes featured on her blog and turned them into a physical cookbook. The result is really beautiful and not only impressed her, but led her to show it to colleagues who also thought highly of it. What I find most encouraging, as it was something I hoped for when making this gift, is that my wife may actually pursue publishing a cookbook. She trained and worked as a laboratory chemist in the food industry, and her mother was a professional cook. The convergence of those two influences has resulted in the most talented baker and chef imaginable. That she may have a greater sense of just what an accomplished and skillful artist she is, and that she has already in essence written a book and so can and should pursue publishing what she has already written, is an encouraging not on which to end the year.
Whether it be recipes, photos, or something else, if you'd like to create a book with memories, whether from before, during, or some point in the future after the pandemic and its impacts, here is a link that will give you $20 off a future order. Apparently if you use it, I'll get $20 off a future order as well! I have no specific plans to place any orders but I imagine I will. If nothing else, you can use it for a discount on my wife's cookbook, which apparently anyone with the link can order and not just me! Here's the cover of the book, with a title suggested by my sister: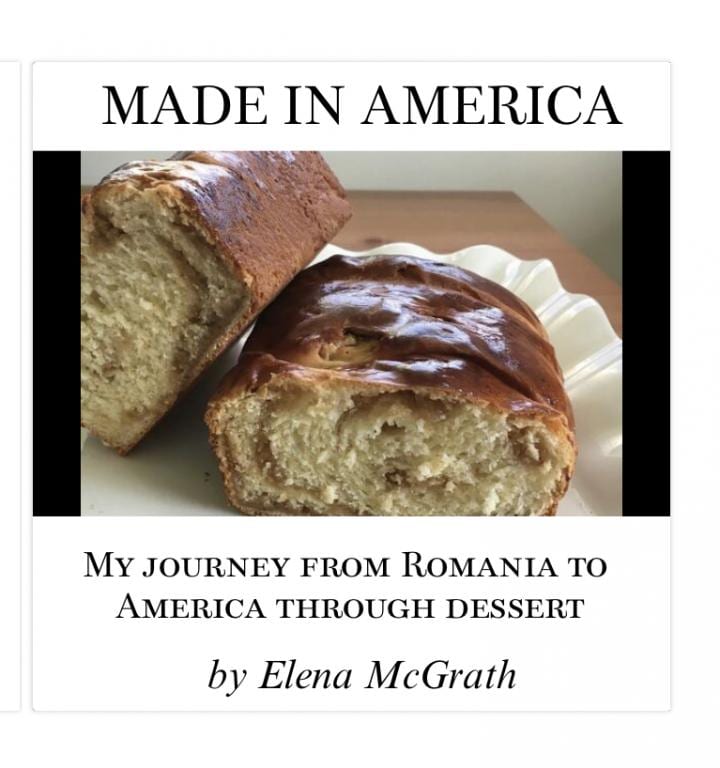 I am sure that no matter the specifics there are things about this past year that you regret. I hope there is something you can be thankful for. I am thankful for you reading my blog, and wish you a happier and healthier 2021!
Elsewhere:
The other 2020: 274 ways the world got better this year
An archaeological top 20 of 2020
CNN shared 50 op-ed's telling the story of 2020
New Scientist: 2020 and Nuclear Fusion
Mark D. White retrospective
Wil Gafney on finding hope in the darkness