A reminder about my lecture this week, on April 15th, on the subject of "The Past, Present, and Future of Christianity in Science Fiction." Hosted by the University of Michigan and its Michigan Center for Early Christian Studies, this is an online lecture that will be given live on Zoom, with opportunity for questions afterwards. Here is the registration link.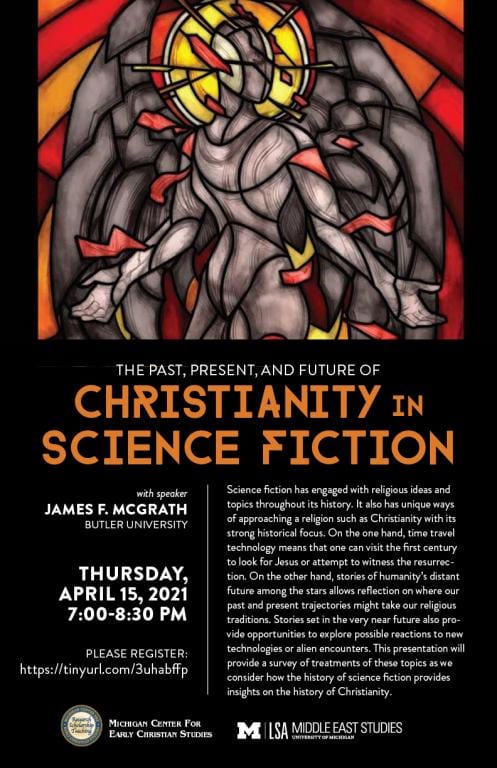 As I have been both working on the lecture and planning to share a reminder here on the blog, I decided to include in this post some links related to topics that I will mention in my talk. Here are some of those:
There is a fascinating account of how a coin toss influenced C. S. Lewis' space trilogy, an opera based on it, Lewis' conversation about science fiction that was published as "Unreal Estates," and his opinions about Ray Bradbury, Arthur C. Clarke, and others.
There is, while we're at it, a nice tribute to Bradbury that explores his religious views.
There are helpful discussions of Margaret Atwood and her views on religion written by Anna Czarnik-Neimeyer, Layton E. Williams, and John Longhurst.
There are discussions of the Doctor Who episode "Gridlock" and its hymn-singing, as well as focused treatments of hymns like "Abide With Me" that appear in the episode. There are also educational resources related to Doctor Who, mostly focused on history, that have been shared online by Twinkl.