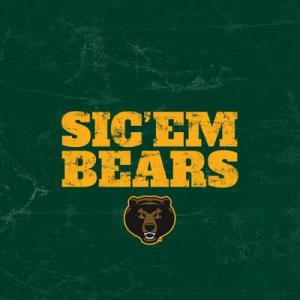 We recently had an unfortunate incident at Baylor in which a small group of students on campus, with the assistance of the student newspaper (The Lariat), called for the dismissal of a lecturer in the English department.  Her crime?  She had made comments on twitter with which these students did not agree. The comments concerned the uncontroversial public policy question of whether biological males who claim to identify as girls or women should be allowed in semi-private spaces (such as restrooms) historically reserved for biological females.  On cue, these students used the inapt language of "safety," which, as should be evident, applies only to things like motorboats, ferris wheels, mountain climbing, automobiles, airplanes, and kayaks, but for some reason they think it applies to beliefs about sex and gender that are not in cultural ascendancy at the moment.  They would like us to believe that they would suffer a nervous breakdown if they were required by their professors to read Plato, St. Augustine, St. Thomas Aquinas, or Elizabeth Anscombe on the nature of erotic love. I don't believe it.  I think too highly of their potential for academic excellence, and thus refuse to cooperate with their diminished understanding of their own resilience and intellectual curiosity.
To add injury to insult, these students have published a petition on change.org calling for not only the firing of the English lecturer but the dismissal of any Baylor faculty member who harbors, and has the temerity to publish, teach, or speak on, ideas and beliefs that make them feel "unsafe," without any regard to the quality of the faculty member's arguments or his or her good faith effort in presenting them.
Apparently, these students do not realize that they are enrolled at an actual university, a place in which encountering differing views on a variety of contested questions is supposed to go with the territory.  This is why in my classroom my students are required to read, understand, and critique thinkers, scholars, and writers who disagree with each other and with which their professor often parts ways.  It would be academic malpractice for me to do otherwise.  Can this process be uncomfortable and sometimes unnerving? Of course it can, and often is.  But what other path is there to wisdom?  Just as you can't climb Mt. Everest by helicopter, you can't achieve real insight (unless you're a special kind of saint or seer) without cultivating real intellectual virtue.  But that demands real work, the sort that requires you to develop the ability to separate the wheat from the chaff, excellence from mediocrity, self-interest from self-obsession, happiness from fleeting satisfaction, justice from revenge, and the truth from "just so" stories.  I confess that I sometimes struggle to live up to these demands, even though I have been at this philosophy professor thing for over three decades.  If there is an academic purgatory in the afterlife, I will surely spend more time there than most.  I doubt I'll be completely sanctified when the deal goes down.
One good thing to come out of this incident is the January 28 essay authored by Baylor's provost, Nancy Brickhouse.  Entitled "The Importance of Civil Discourse," Dr. Brickhouse asserts, in no uncertain terms, that the English lecturer's comments were within the bounds of protected speech:
As part of our Christian mission, the glue that binds us together as a diverse community, and which keeps us strong, is the commitment to treating one another with dignity and respect. Baylor respects and values an academic environment in which faculty members can freely express their views. To be sure, the protection of free speech by individual faculty members is vital. In this particular instance, the faculty member is not being investigated and will not be punished in any manner for sharing her opinions on her personal Twitter account because it did not violate any University policies. To my mind, the Lariat's coverage, in implying that this faculty member merited such punitive measures, has likely had a negative impact on the character of discourse at Baylor.
You can read the entire piece here.
Update: For the record, I do not believe cancel culture is a new thing, as I noted on this blog last summer.