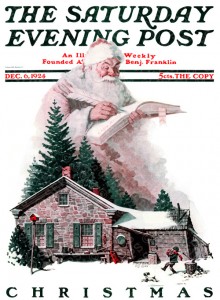 Christmas is coming!
We're entering the time of the year when generosity is in vogue. The holidays seem to put our focus on giving. We visit soup kitchens on Thanksgiving Day and shower our loved ones with lavish gifts on Christmas morn. Year-end gifts boost the funds of charities. Everyone feels good about their good deeds for the year.
But for Christians, shouldn't this season be different?
The Christmas Bandwagon
Am I saying we shouldn't jump on the bandwagon of giving? Not exactly. We should heartily join in whatever good our society is doing. But when it comes to special generosity during the holidays, Christians shouldn't just be jumping on – they should be the ones organizing and leading the bandwagons in the first place.
For God's people, Christmas doesn't come but once a year. Our calling is to live a year-round lifestyle of generosity.
1 Tim 6:18 says that materially-blessed Christians – and in Western culture, isn't that just about all of us? – "are to do good, to be rich in good works, to be generous and ready to share." The phrase "ready to share" seems to indiocate a continuous state of being, as if we are always poised to share.
Generosity should not be a once-a-year phenomenon in a Christian's life. If we go to a soup kitchen on Thanksgiving Day, they should know our names us because we've been living out generosity year-round.
Romans 12:13 commands, "Share with the Lord's people who are in need. Practice hospitality." What we don't see is a time-date stamp on that command. The NIV even entitles this entire section "Love in Action" because the focus is on a lifestyle of love one to another:
Be devoted to one another in brotherly love. Honor one another above yourselves. Never be lacking in zeal, but keep your spiritual fervor, serving the Lord. Be joyful in hope, patient in affliction, faithful in prayer. Share with God's people who are in need. Practice hospitality. Bless those who persecute you; bless and do not curse. Rejoice with those who rejoice; mourn with those who mourn. Live in harmony with one another. Do not be proud, but be willing to associate with people of low position. Do not be conceited. (Rom 12:10-16)
All these things listed are to characterize a Christian's lifestyle, behavior, and attitude all the time. Not just at Christmas.
The Gift of Giving
In case you're worried about losing out, the theme of rewards for obedience – and receiving God's blessing for being generous – weaves throughout the Bible. Proverbs 22:9 says, "The generous will themselves be blessed, for they share their food with the poor." Jesus Himself said, "It is more blessed to give than to receive" (Acts 20:35).
So here's something to think about – how generous is your lifestyle? Do others see that you are "ready to share" with anyone in need? Or are you only 'generous' when it's socially encouraged?
We can't change what we have or haven't done this past year — but what can you do to extend holiday generosity past the giving season? Let's make a resolution now – before the New Year – to live generously all year long.
Explore more of what it means to be generous and how your church might engage the life-transforming topic together at ReimagineGenerosity.com