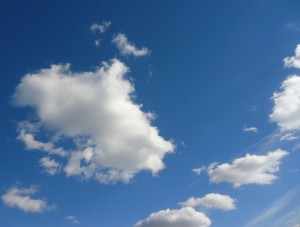 Posted at The Cost of a Covered Girl
Since I was 7 years old I've lived with this deep sense of fear. I've been told it's the "unbeautiful" part of having the beautiful gift of strong discernment. Over the years this fear has taken me on a crazy emotional rollercoaster ride from fear of fire ants (don't judge me they bite!) to a constant fear of death.  This fear has sometimes paralyzed me from walking in the true authority God has given me. Afraid that I would fail miserably, there are some ideas I have tucked away in the back of my heart. 
As I reflected on this thought I discovered that this same fear has driven me to be an exceptional mother (if I do say so myself and I do!) As an 18 year old single mother I vowed that my children would be amazing. I vowed that my girls would be leaders and world changers that have an awesome sense of gratitude, mercy and compassion. I vowed that they would be critical thinkers and problem solvers. As two of my daughters have matriculated through high school I see that my fear not to be the stereotypical young single mother has paid off. Jasmine is in college doing well and Abria has finished strong at her private school and is on her way to college.

After this reflective time I made a decision to cut back on how much time and energy I give mistakes, disappointment, failures, and offenses and focus on where God is moving and what God is doing in my life and in our world. I made a decision to accept the fact that I would probably fail at many things and that those failures could help me figure out what not to do the next go round. I've decided to believe that I really am the beloved of Christ and with Him for me it's more than all the world against me. I've also decided that I'm going to do what I'm called to do and live out my dreams EVEN if I have to do it afraid! God has invested to much in me to do anything else. Besides, who knows what my fear may prepare me for or propel me to?
Are you struggling with fear? Fear of failure? Fear of success? Fear of loneliness? Fear of not being good enough? Whatever your fear is, I want to challenge you to live out purpose on purpose. Do what you know you should be doing even if you have to do it afraid!
Rev. NaKeesha Weston is a lover of Jesus Christ, die hard mother of 3, family oriented woman and believes that God has given her a story that will encourage other women. She blogs at The Cost of a Covered Girl.