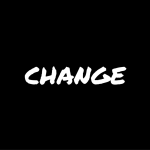 by Matthew Vega
My sophomore year of high school, I was sent to an alternative school in Aurora that met in a factory building. Yes, a factory building. Before we were allowed inside, we were subject to metal detectors, pat downs, and asked to flip our shoes upside down and smack the heels of them together  to make sure we weren't carrying anything suspect inside.
Before I worked at Wheaton, I worked at an alternative school. I was naive enough to think that I could make a difference in the lives of young people like me. Instead my job was more-or-less a security guard job. About 95% of our students were either Black or Latino – go figure. Students were patted down, metal detected, and I patrolled the hallways that they placed their jackets inside. As a paraprofessional, I was asked to keep the students quiet and walk with them to the restrooms. They all said it reminded them of jail. Hell, it reminded me of jail.
I've been policed in and out of the classroom. My dad is a retired CPD officer. I've policed others. What does it mean to be a socially-situated human creature who has inherited the police gene?
I'm reckoning with the fact that my protest of police is really a way to deflect and impose the worst of me onto "them." My eyes and my heart is trained to police women's bodies – how they should dress, speak, walk and be. My eyes and my heart is trained to police people who look like me – if they talk appropriately/respectfully and if they're dressed "respectfully."
In his masterful book, Pedagogy of the Oppressed, Paulo Freire:
In this situation the oppressed do not see the "new man" as the person to be born from the resolution of this contradiction, as oppression gives way to liberation. For them, the new man or woman themselves become oppressors. Their vision of the new man or woman is individualistic; because of their identification with the oppressor, they have no consciousness of themselves as persons or members of an oppressed class. It is not to become free that they want agrarian reform, but in order to acquire land and thus become landowners- or, more precisely, bosses over other workers.
Maybe this is what it means to "have the mind of Christ" (1 Corinthians 2.16) – to own our brokenness and to understand the sin of the world more concretely, not abstractly.
Sometimes religious explanations and consultations aren't helpful. Sometimes knowing who we are is vexing. And sometimes the renewing of our minds transforms us into mourners; by God's grace it will turn us to repentance. Perhaps our inherent police-ness will cause us to turn and pray as the Apostle Paul did:
What a wretched man I am! Who will rescue me from this body that is subject to death?
Learning is a dialectical experience of both freedom and sadness. It frees the mind to engage the world more courageously, but as our eyes become opened to the world we live in, we can't help but mourn.
Matthew Vega is a R3 Contributor
Donate to the Work of R3
Like the work we do at Rhetoric Race and Religion? Please consider helping us continue to do this work. All donations are tax-deductible through Gifts of Life Ministries/G'Life Outreach, a 501(c)(3) tax exempt organization, and our fiscal sponsor. Any donation helps. Just click here to support our work.