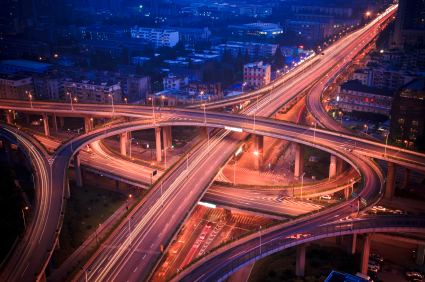 Posted at The Cost of a Covered Girl
My friend Reginald Bell and I have a running line, "Life comes at you fast". As we would hear about things happening in people's lives we'd always respond, "Life comes at you fast huh?" This saying played on the idea that most people who suffer tragedy don't see it coming. We would often say that we could bet the people didn't know when they woke up/at the beginning of that week/beginning of that year that this tragedy would happen to them and that the moral to the story was that we must always be prepared for the mayhem of life.

We found, as we told these stories, that there were people who'd been faithful to God, people of prestige, people of power, people of wealth as well as unknown people without wealth or any power who had experienced these tragedies. This lets us know that "life" happens to all of us. Regardless of whom we are and what we have, we must all get prepared because life can come at us all fast. 

Over the last three years life has done just that, come at me fast! I started 2012 as a mother to two dependent (albeit teenage daughters), a wife of five years and a staff pastor at one of the largest African American churches with a team I'd grown to love under a Sr. Pastor who I'd come to know as a spiritual father. By the end of 2014, I was a recently weaning breastfeeding mom to my third daughter with a daughter in college and a daughter who was a senior in high school. I was fresh out of rehab after learning to walk again as a result of a horrendous car accident. To add insult to injury, not only was I leaving full time ministry but the entire team (almost) was dismantling including my spiritual father (all going on to fulfill purpose elsewhere). Now as if all that weren't enough, my marriage had crumbled! LIFE.CAME.AT.ME.FAST!

So after all that the question became, what do you do when mayhem knocks at your door like a repo man and drags the life you once knew away? I'm still trying to figure it out, but one thing I've learned is that you must hold on to something steady and brace yourself. That something steady for me has been the Word of God. Scriptures like Jeremiah 29:11 "I know the plans I have for you says the Lord" "I'll never leave you nor forsake you, Matthew 5:4 "Blessed are they that mourn for they shall be comforted", Isaiah 26:3 "You will keep in perfect peace all who trust in You" and Psalm 138:8 "The Lord will perfect that which concerns me" have literally lifted off the page and become a pillow of peace and a rocking chair of comfort that lulled me to sleep and given me rest when a whole bottle of sleep aide wouldn't. (DISCLAIMER: I have never tried nor do I advise taking a bottle of sleep aide.) These scriptures have become strong towers on which to lean and strength to make it through the day (or at times just enough to get outta bed).

I know I'm not alone in this. I am willing to bet good money that life has dealt with all of us, at some time, in the worse way. If it has, or even if it hasn't, I am would like to invite you (yes YOU) to go on a 30 day journey with me where we will hold on to the steadiness of God's Word and brace ourselves. During this time we will simply post ONE scriptural promise a day to our social media accounts using the hash tag #CoveredGirlPromises and pray. I will be posting to each of my Facebook, Twitter, and Instagram accounts everyday so if you get stuck just repost mine (LOL)! I will also be blogging more frequently (check back Mondays, Wednesdays, and Fridays) as God gives me "Promise Revelation" which In have a feeling will be God pushing me to be more transparent (pray for me!)

I am excited about where this journey will take us!  I am believing that this time together on one accord in God's Word will not only help us LIVE through the tough times but be VICTORIOUS in the tough times. Invite others to come along, share the blog, repost the promises, pray for one another and let's get stronger, wiser, and better together! 
Rev. NaKeesha Weston is a lover of Jesus Christ, die hard mother of 3, family oriented woman and believes that God has given her a story that will encourage other women. She blogs at The Cost of a Covered Girl.