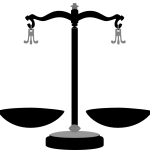 by Erin Daza Sigler
For those of you who consider yourself patriotic, what does it truly mean to be "proud to be an American" in the "land of the free and home of the brave" with "Liberty and Justice for all"? Most recently I have seen people all over my feed outraged that our flag was disrespected because someone chose to exercise their 1st amendment rights during the national Anthem. My question is what greater dishonor to our country than ignoring several portions of the Bill of Rights of the US Constitution? In particular the 5th and 6th Amendments and most specifically, the part of the 5th Amendment that states no person shall be "deprived of LIFE, liberty, or property, without DUE PROCESS OF LAW."Why does that not produce the same sense of outrage?
This is NOT an attack on hardworking police officers who do their job with integrity and respect for those around them. This is an OUTCRY for accountability and some serious reflection when it comes to a justice system that has been TAINTED for centuries by Systemic Racism.
Every time we remain silent we are only perpetuating the cycle that has led us to this point in history in the first place. Some of you may be unsure what to say, but silence is not an option. Our silence =our compliance.
By affirming Black LIVES and Black RIGHTS, it does not negate your own lives and rights; but rather it is a small step of many toward working toward EQUAL rights in a country that was founded under the concept of LIBERTY and JUSTICE for ALL but we still have so very far to go.
Erin Daza Sigler, a Mennonite from Akron, OH has her B.A in Spanish from Goshen College has spent the past 15 years working with multiple denominations in a variety of areas related to conflict transformation and cross cultural awareness. She and her husband Johan along with their children, moved to Memphis 5 years ago from Cali, Colombia and recently she became a registered legal interpreter in the state of Tennessee.
Donate to the Work of R3
Like the work we do at Rhetoric Race and Religion? Please consider helping us continue to do this work. All donations are tax-deductible through Gifts of Life Ministries/G'Life Outreach, a 501(c)(3) tax exempt organization, and our fiscal sponsor. Any donation helps. Just click here to support our work.