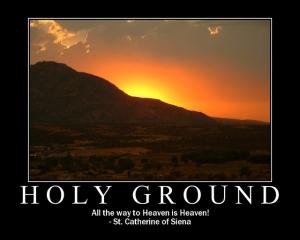 The other day I had four amazing encounters.
The first was with a homeless man who often hangs outside near our local courthouse steps. He always carries his numerous duffel bags with him. They are all stuffed either with clothes or mail. On this day, I encountered him in the men's room where he was washing and cooling his face from the blistering hot July day. He saw me (in my suit and with my briefcase) and asked if I was an attorney. He started asking me for help, but it quickly degenerated into gibberish about all types of government and private business conspiracies to poison and assassinate him. It went on and on, and I quickly got lost in the maze of his mind.
But his eyes were gentle. His soul was bruised. Yet, he had a gravitas and dignified  demeanor which was astounding. It was as if his eyes were telling me one story and his lips another. His eyes were desperately telling me he was trying to escape his soul's prison, but his lips and tortured thoughts were the prison bars. I had no answers for him other than to patiently listen, give him some general advice about the type of case he thought he had, and then to bless and utter a prayer for him. He thanked me and went off continuing to mutter to himself about grand conspiracies.
I was discouraged leaving the courthouse and silently asked the Lord, "Where is the quality of life for this man, not to mention so many of the rest of us who likewise labor under oppressive illusions of various kinds and to differing degrees?"
As I crossed the street, the Lord answered me immediately. I saw a young couple crossing the street toward me. The father had his young daughter effortlessly hoisted over his left shoulder.
The dad's smile was magnetic and magnificent. The child wasn't draining him. She was empowering him. I thought back to similarly carrying each of my own seven kids when they were young. The very thought of it empowered me right then and there as I crossed the street. And I smiled  just like that dad was smiling. That dad reminded me of an elusive truth which I have experienced so many times.
He was walking in the divinity of the day, the majesty of the moment, the intimacy of the instant. That was my answer— focus on the now— look, learn, and appreciate what was in front of me.
Later that day, I saw a video of a very intelligent person who became more and more hysterical during an arrest. This person likewise started claiming grand conspiracies and imagined enemies behind the arrest. At the end of it, the person was reduced to a screaming and weeping mound of fearful flesh violently bashing their head against a police car window. It pained me to see such a delusional reaction lurking so near the surface of such a normally intelligent and honorable person.
Again, I lamented over this type human condition. Within the hour, the Lord again sent me His comforting response. As I was parked at my gym, gathering my belongings to go workout,  I saw a van pull into the handicap parking space. Something drew my eyes to the van. The driver was a teenage boy dressed in workout clothes, certainly no more than 18 years old. He walked around to the passenger side and very methodically and patiently helped a male disembark into a waiting wheel chair. The man was obviously his dad. He had to be strapped in the chair because he had very little ability to move, which led me to believe it was an ALS type of disease.
The boy was such a trooper. And so was the dad. I smiled at them both as I passed by and went on in the gym and worked out. After my workout, on my way out, I walked back past the racquet ball courts near the gym entrance.
What I saw caused my jaw to drop and my heart to rise. The boy was playing doubles racquetball with three others while his dad's wheelchair was rolled over to the court's entrance so he could spectate. As the dad watched, he would lurch his strapped torso in different directions in enthusiastic support of his son's play. He was wholehearted, even though his body was running on empty. The wheel chair was actually moving and backed up into me as I was passing. The man muttered a slurred apology and then resumed his focus on the game. I wasn't offended. I was honored.
I was undone. Such beauty and nobility of being from both a servant-hearted son and a damaged but doting dad whose lurching wheelchair carried more thrust than a thousand Olympian legs  
It was Holy Ground.
Love is patient. Love is kind. Love is long-suffering. Love hopes all things, believes all things, and…. love never fails. That was the Lord's answer.
What a day!
It makes me wonder as to how many similarly rich encounters I remain oblivious as they blossom right in front of me every day. I thought back to the man who was effortlessly and ebulliently carrying his daughter over his shoulder.  It bears repeating. He was walking in the divinity of the day, the majesty of the moment, the intimacy of the instant. That was my answer— focus on the now— look, learn, and appreciate what was in front of me. All sorts of divine encounters await. Holy Ground is today, here, and now. 
As Catherine of Siena said, "All the way to heaven is heaven!"