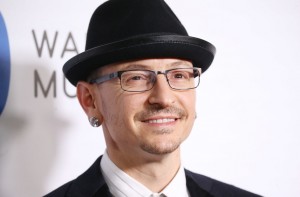 It was April 19, 2004 at about 7 a.m. or 8 a.m. when I got a knock on the door from my mom and she explained to me that my childhood friend had died. At the moment I didn't realize the shock and went back to sleep with the little time I had before school (I was a sophomore in high school). When I woke up for breakfast I asked my mom if what she said was real or not and she told me it was. She had told me had fallen from his dorm room balcony on the 4th floor of his building.  I learned later that it was ruled a suicide by the police.
For three days straight I remember sobbing. My friend and I had spent countless summers together with him and our brothers. We had hung out and chilled and had sleepovers and game nights and used to be super close friends—more like family. I was completely and utterly devastated. That moment of my life was a time of emotional and spiritual growth where I began thinking of my own mortality and the importance of living a life with purpose. It was this moment that really began my journey of introspection and self-reflection along with understanding the importance of mental health and well-being.
It was later in 2008 when I counseled two Muslim teens who were victims of rape that I knew our community truly wasn't doing enough to address the mental health needs, and that a lot of our mental and emotional challenges were being swept under the rug or being ignored entirely. I started my first non-profit, then called the Nur Youth Forum, in 2008 and began developing it for two years. It now has evolved into Stones to Bridges, an online platform where youth can anonymously seek help from licensed counselors and therapists.
Fast forward to today, and we still are waging a battle against the stigma, ignorance and shame of seeking professional mental health help. We recently heard of the news of the loss of
Chester Bennington to suicide
. Chester was one of the lead vocalists of rock band Linkin Park (one of my favorite bands). Before I became religious it was Linkin Park that was my source of inspiration and strength and got me through a lot of extremely difficult times of my life. No matter what people may say about Linkin Park and its musical content the music resonated with millions of listeners because of the raw emotional and heavy topics their music covered. Everything from self-doubt, pain, peer pressure, depression, fear, feeling isolated, neglect, broken relationships, parental expectations, self-esteem and other deep topics.
In the recent article about Chester's suicide we learned that he was abused as a child and got into drugs and had an extremely difficult life growing up. While many of us may think everyone around us have normal lives that are drama and pain-free it could be the farthest thing from the truth. Each and everyone of us has gone through some level of emotional, physical, mental or psychological trauma in our lives. Some of us dealt with it in different ways. With Chester he sought to numb his pain and depression through drugs while some of us may find other coping mechanisms to deal with our depression, anxiety and pain.
Let's address a few points and action items we can take to address suicide, depression, and mental health below in our community: