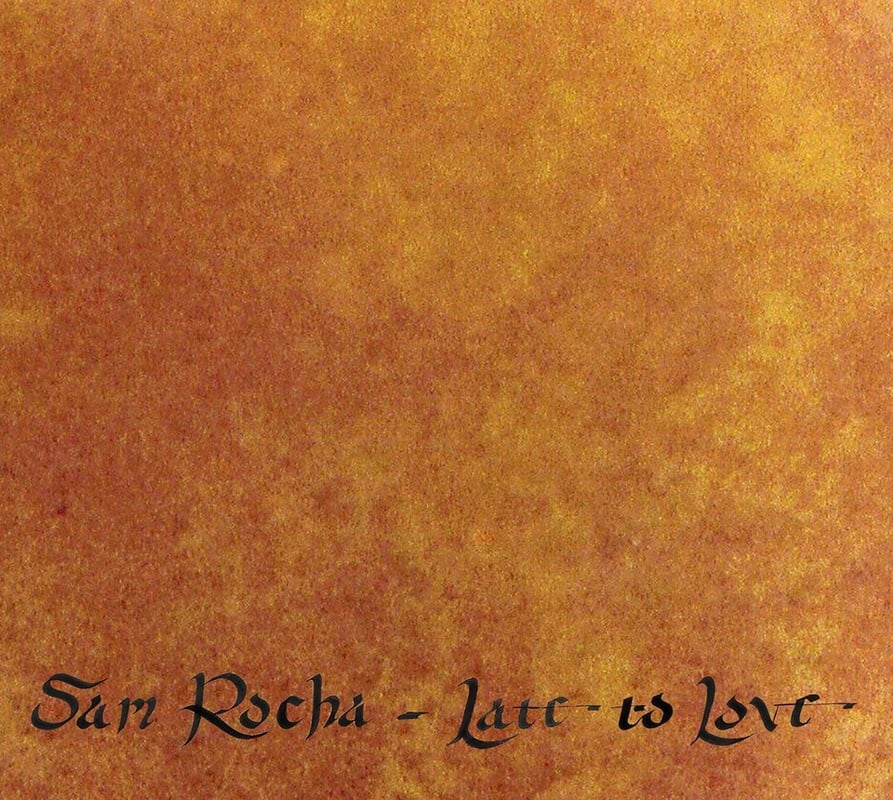 Wiseblood Records, my small but mighty music label, sent out the following memo a few days ago:
On August 28, 2014, Wiseblood Records will release our inaugural collection of music, Late to Love, by Sam Rocha. Late to Love is musically inspired by the genealogy of soul music that scans the genres of spirituals, folk, gospel, country, R&B, blues, funk, jazz, hip-hop, neo-soul and nu-jazz. T-Bone Walker, Ray Charles, Gil Scott Heron, Stevie Wonder, Marvin Gaye, Bill Withers, and Curtis Mayfield—with dashes of Willie Nelson and Pat Metheny—are the old foundation for something entirely new: Augustinian soul music. 

Late to Love is an original concept album that performs a reading of Augustine's Confessions through soul music. It is not a generic ode to a saint or holy person, nor it is a neutral and uncontroversial celebration of an important ancient book. From beginning to end Rocha offers a bold and fresh reading of Augustine's Confessions where the form is the content, where melody and verse take the place of assertions and argument.

Pre-order a copy of Late to Love HERE for only $12.00 (post-release, the album will sell for $13.00). Learn more about the album and Sam Rocha HERE or by receiving album-updates via Facebook HERE.
Kickstarter rewards, review copies, and pre-orders will begin to go out this week, so don't delay in making your order to get it early, and at a discount.
*
I cannot overstate how much I value and depend on your efforts to share and spread the word. I knew Augustinian soul music would be a hard sell, that it would not easily fit into categories, but I never quite understood quite how hard a sell it would be. Any and all ideas on how to promote and make people aware that this music exists is much appreciated and essential to its success.
The best thing to do is to listen to the music and see what you think of it. Then share it in whatever way you can.
*
The album will also be available in digital formats, more info on that forthcoming very soon.
UPDATE
The album is now available for digital preview and preorder at Amazon and iTunes. (I'll post others, like Google Play, as they are ready.)