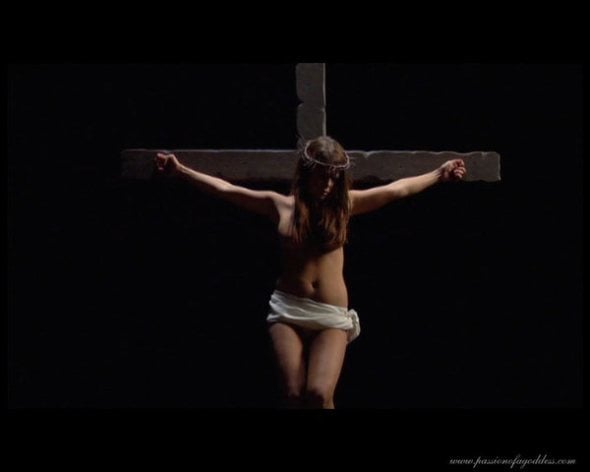 To Christian men and the churches they attend:
I am not your Christ.
Churches may try to put women on a cross, sacrificing them so that men may be pure and holy.
But I am not your savior.
Churches may expect women to keep silent, to hide their talents, their bodies, to sacrifice who they are to protect men from sin and shame.
But I am coming down off of that cross.
Churches may ask women to endure abuse for a season–like Christ endured crucifixion–so that abusive men might be saved.
But I am no one's fucking Messiah.
I won't take the beatings. I won't bear the shame. If that makes me a bad Christian, fine. If that means I'm going to hell, show me the door.
I'll let myself in.
Because I know what real hell is like. I've been there. Real hell is pretending to happily, silently endure physical, spiritual, verbal, and sexual abuse in hopes of drawing my "brethren" back to the light. Hell is having to bear the sins of Christian men in my body. Hell is hanging on a cross built by a church, dying to save abusive men.
I won't go through that again.
I am not your Christ.