The Invisible Girls
by Sarah Thebarge
Publisher: Jericho Books (April 8, 2014)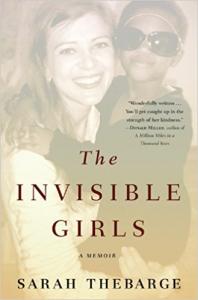 After surviving a grueling battle with breast cancer, Sarah Thebarge fled her successful career, her Ivy League education, and a failed relationship on the East Coast and started over in Portland, Oregon. She was hoping to quietly pick up the pieces of her broken life, but instead she met Hadhi and her daughters, and set out on an adventure she'd never anticipated.
Hadhi was fighting battles of her own. A Somali refugee abandoned by her husband, she was struggling to raise five young daughters in a culture she didn't understand. When their worlds collided, Hadhi and the girls were on the brink of starvation in their own home, "invisible" in a neighborhood of strangers. As Sarah helped Hadhi and the girls navigate American life, her outreach to the family became a source of courage and a lifeline for herself.
Poignant, and at times shattering, this riveting memoir will engage you to see yourself and the world around you with new eyes.
(All the profits from the book go into a college fund)
WELL
by Sarah Thebarge
Publisher: FaithWords (November 7, 2017)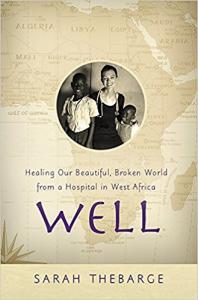 Sarah Thebarge, a Yale-trained physician assistant, nearly died of breast cancer at age 27, but that did not end her deeply felt, spiritual calling to medical missions in Africa. Risking her own health, she moved to Togo, West Africa — ranked by the U.N. as the least happy country in the world — to care for sick and suffering patients.
Serving without pay in a mission hospital, she pondered the intersection of faith and medicine in her quest to make the world well.
In the hospital wards, she witnessed death over and over again. In the outpatient clinic, she daily diagnosed patients with deadly diseases, many of which had simple but unavailable cures. She lived in austere conditions, and nearly succumbed herself in a harrowing bout with malaria.
She describes her experiences in gripping detail and reflects courageously about difficult and deep human connections—across race, culture, material circumstances and medical access.
Her experience exemplifies the triumph of surviving in order to share the stories that often go untold. In the end, WELL is an invitation to ask what happens when, instead of asking why God allows suffering to happen in the world, we ask, "Why do we?"