By Christian Hamaker
The Oscar-nominated animated shorts—one of two programs of Oscar-nominated short films—surprised me for a second year in a row by being less involving, and, this year, more off-putting than the live-action Oscar-nominated shorts.
Last year, the usually spry animated shorts rewarded Pixar's pleasant, beautifully animated (but forgettable) Piper over the less designed-to-charm but still stirring Pear Cider and Cigarettes and Blind Vaysha.
This year's animated shorts include Pixar's Lou, an amusing lesson about bullying—but a lesson nonetheless. Still, that's preferable to the morbid moments of the other nominees, even when those moments come in service of the story rather than, as with some of this year's animated shorts, in giddy celebration of the shock value of sudden death. (Pro tip: If you see the animated shorts collection, leave the kids at home.)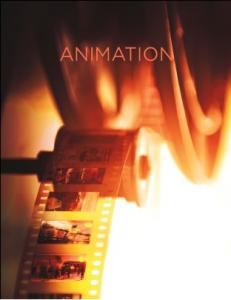 The biggest miss among the death-obsessed shorts is Revolting Rhymes (the short's title gives away the story's irreverent tone), an update on Little Red Riding, the Three Little Pigs and Snow White, in which Red Riding Hood turns out to be a pistol-packing killer, the little pigs get gobbled up by a wolf, and a second wolf (the story's narrator) [spoiler alert] impersonates a babysitter and is seen, in the short's final moment, being let into the home of the children awaiting the sitter. Their end will not be a good one. [end spoiler]
As a fan of morbid humor, and someone who had a particular passion for the form as a youth, I'm somewhat uncomfortable with my discomfort at
Revolting Rhymes
. Perhaps the film would've worked better had it not run in conjunction with
Garden Party
, a spectacularly animated story about frogs that culminates with a grisly visual surprise, and
Negative Space
, my favorite of the animated shorts, but one rooted in melancholy (about which the less said the better so as not to give away the short's surprising revelation).
However, the most upbeat Oscar-nominated animated short has its own major downside. The animation in Dear Basketball, Kobe Bryant's love letter to the game he no longer plays professionally, is fine, even arresting at moments, but the worshipful words of Bryant's ode grow embarrassing when they don't border on idolatrous. Please, Kobe, spare us your further reflections on the game that gave you everything and made you who you are. We get it. We knew it, or sensed it, before you made your sledgehammer of a tribute.
The chief asset of Dear Basketball is that it plays first in the animated-shorts collection—all the easier to forget about it by the time the collection comes to its conclusion.