John Travolta posted a video on his Instagram along with a message: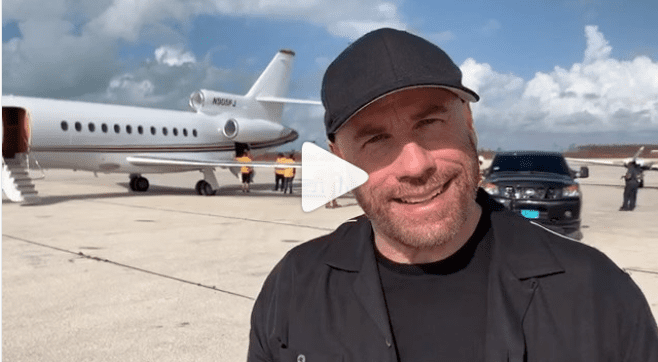 Today I was able to go to Freeport, Bahamas to help with the Hurricane Dorian relief efforts. Volunteers and supplies are still needed- click here to find out how you can help: https://www.gbdisasterrelief.org

Posted by John Travolta on Tuesday, September 17, 2019
"I'm here, in the backyard of my house," he says in the video. "We're packing up the plane with food and water to take to Freeport to help out on the island. I've brought a bunch of Volunteer Ministers from my Church. And we'll see you when I arrive."
The men and women in the bright yellow shirts in the background, loading and unloading his jet, are Scientology Volunteer Ministers, who have been providing relief on Grand Bahama Island since Hurricane Dorian struck.
To learn more about their work, follow the Scientology Newsroom.