The Church of Scientology Prevention Resource Center provides important information on how to properly use a facemask.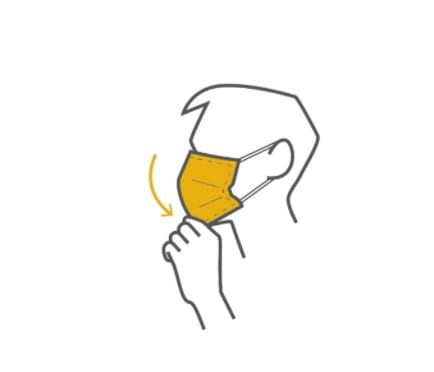 With the Centers for Disease Control (CDC) now recommending everyone wear facemasks, the information in this booklet is even more important to read and understand. The CDC states:
We now know from recent studies that a significant portion of individuals with coronavirus lack symptoms ("asymptomatic") and that even those who eventually develop symptoms ("pre-symptomatic") can transmit the virus to others before showing symptoms. This means that the virus can spread between people interacting in close proximity—for example, speaking, coughing, or sneezing—even if those people are not exhibiting symptoms. In light of this new evidence, CDC recommends wearing cloth face coverings in public settings where other social distancing measures are difficult to maintain (e.g., grocery stores and pharmacies) especially in areas of significant community-based transmission."
The Hill reports:
"New estimates showing a significant number of those infected with coronavirus show no symptoms are prompting top health officials in the United States to reconsider guidance on whether Americans should wear masks to curb the spread.
"Centers for Disease Control and Prevention (CDC) Director Dr. Robert Redfield told NPR that an estimated 25 percent of coronavirus carriers experience no symptoms. Meanwhile, data out of large-scale testing for coronavirus in Iceland found 50 percent of those who tested positive with COVID-19 said they were asymptomatic, according to CNN."
The Prevention Resource Center and all videos and booklets can be accessed at www.scientology.org/StayWell