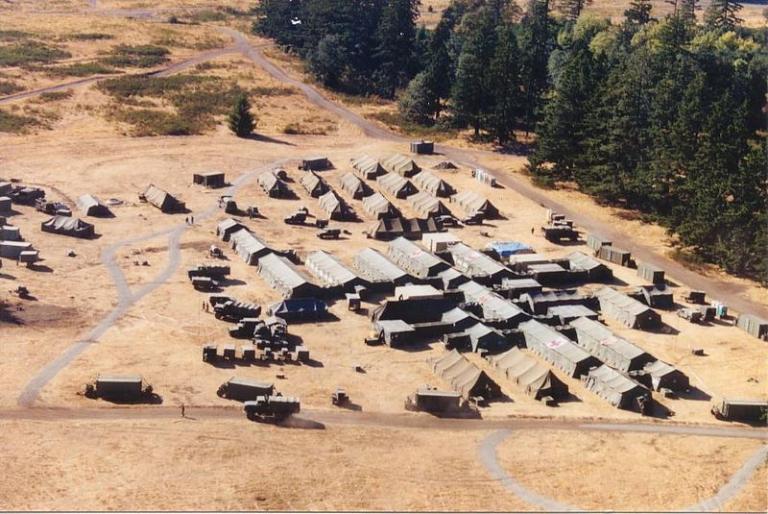 The following is a guest post by Deacon Jim Russell, a regular contributor to Crisis Magazine. Deacon Jim has been one of the strongest defenders of Amoris Laetitia in his conversations on Facebook. He gives a much-needed historical perspective on what the pope's exhortation means for the future of the Church, particularly in the United States.
This post on Amoris Laetitia will not cite the text directly; nor will it get into why other commenters' interpretations fall short of understanding the pope's words. (Though some certainly do.) Rather, I will try to give a very simple account of what I have read and understood about this all-important papal work. My goal is to help any average person in the pew to understand—and appreciate—what our Holy Father's innovative message really is.
First we have to set the stage a bit. Why are so many, particularly in the United States, having trouble understanding the pope's thinking about divorce, remarriage, and communion? Why do so many Americans seem to conclude that he wants to allow reception to those in an irregular marriage? I believe that we Americans are well behind the curve in being able to assess Amoris Laetitia. In part, that is because we have hardly any pastoral tradition at all in accompanying those in irregular unions. And this is because, in the United States, from the Third Plenary Council of Baltimore in 1884 until 1977, such Catholics were automatically excommunicated.
Let that sink in. Here in the United States, up until just a few years before Pope John Paul II published Familiaris Consortio), Catholics in these situations were excommunicated. They were ostracized from the Church. In the majority of cases, it is certain they neither sought nor received recognition or pastoral support while excommunicated. (Unless they were prepared to pursue an annulment.)
Once these excommunications were lifted in 1977, the prohibition against receiving Communion remained. But there was no longer any basis for excluding these Catholics from the parish community. John Paul II noted that clearly in Familiaris.
But, in the last 35 years, very little has been done to integrate the divorced and remarried into parish life. Rather, the focus has remained upon whether they may receive Communion. This could not have been clearer as the media seized upon this theme in covering the two recent synods on the family.
But that theme is not what Pope Francis has been trying to address. Rather, he wants us to do what Pope John Paul II asked us to do 35 years ago. He wants us to accompany and integrate the divorced and remarried into parish life. He wants us to do that regardless of whether they are pursuing an annulment or are in a position to receive Communion.
You see, for 35 years in the United States, the extent of our pastoral "accompaniment" of such persons has amounted to those two things. We'll help you get an annulment; and we'll let you receive Communion if you can either separate or live as brother and sister. (And not give scandal in receiving Communion.)
Pope Francis gets that. And he's not trying to change that. Rather, he's trying to bring to fruition what his predecessors also said; namely, that these two things are not enough. Our pastoral response is supposed to be for all couples in irregular unions. It is not just for those who seek an annulment or those agree to remain continent.
It is not enough to cite the "rules" to a couple. Hey, you need an annulment; you need to stop having sex if you want Communion. It's not enough to just set the bar. Why? Because many such couples are not yet converted enough to want an annulment, or a life of continence.
Everything Pope Francis says in his new exhortation is designed to encourage pastors and parishes to embrace all Catholics who find themselves in irregular unions. We should not just embrace those who want an annulment, or perfect continence. So, while the whole world is interested only in whether he's changed the Communion discipline, Pope Francis is trying to get us to pay attention to the larger question. What are we able to do with those who still say "no" to annulments and "no" to perfect continence? Pastors still have responsibilities in those circumstances.
And conscience plays a role in this discernment for couples. When a person discerns that a prior marital bond was possibly invalid, then they would be encouraged to pursue an annulment. But what if a person decides that they are bound by the prior marriage—-despite their longstanding new union, kids and all? Such a person would have no reason to seek an annulment. Or what if a couple is not sufficiently formed to understand the call to perfect continence? They're not going to immediately cease sexual relations; they can't see its value.
In such circumstances, both Confession and Eucharist are out of reach. But participating in the life of the Church is not out of reach. And this is what makes Amoris Laetitia an "innovative" document; this is how it develops doctrine. It's telling us that ministering to such couples is not an option. Rather, the only way forward for such couples is through accompaniment, discernment, and integration. That is how they will advance toward the larger goals.
Such discernment may or may not ever lead to the Sacraments. Yet, we are called to make room for these couples in our parish communities; regardless of whether they ever move toward such a return. And this integration is so entirely foreign to many in the United States, they cannot see the forest for the trees. They can only imagine a slippery slope toward letting unrepentant couples in irregular unions receive Communion.
The truth may actually be more unsettling for some; for Pope Francis is saying that we may need to let couples in irregular unions be treated as members of our parish communities, even in the midst of their gradual return to a deeper and more real conversion.
In the end, Pope Francis is telling us that the existing "rules" are not enough. But it's not because they're not important. Rather, it's because they do not, by themselves, put us in the position of encounter with our brothers and sisters. And once we open the door to allCatholics, any thought of applying a one-size-fits-all "rule" falls by the wayside. But importantly, the rule itself doesn't fall by the wayside. Those who come to believe their prior bond may be invalid should seek an annulment, as always. Those who are repentant should go to Confession and commit to remaining in a state of grace by remining continent. They will be able to receive Communion.
The innovation, however, is to be found in how we seek to support those who aren't there yet. Most of the time, Catholics in the United States have merely written off such folks. They conclude that accompaniment begins only when they want the annulment or can commit to continence. But Pope Francis rejects this approach as too rigid. Nothing he says challenges the "rules, or the "certain cases" in which a return to the sacraments is possible. He's asks nothing new. Instead he asks for something new when it comes to those who have yet to achieve even that level of spiritual progress. He's asking us all to stand with couples who may never get an annulment, who may never find their way back to the Sacraments.
And we, here in the United States, are apprentices in this kind of pastoral work. We lack even the most basic tradition in this area; we only stopped excommunicating these couples in 1977.
So we've got a huge amount of work to do. And let us be grateful that our Holy Father has our back. He wants us to succeed in this. And he's given us gracious words of encouragement. Let's not be confused or panicked by reports of how all this is back-door deception so that people can receive Communion unworthily. It's not.
Pope Francis just wants everybody—everybody—to live up to their baptismal calling. Not just the divorced and remarried, but the rest of us as well.
***