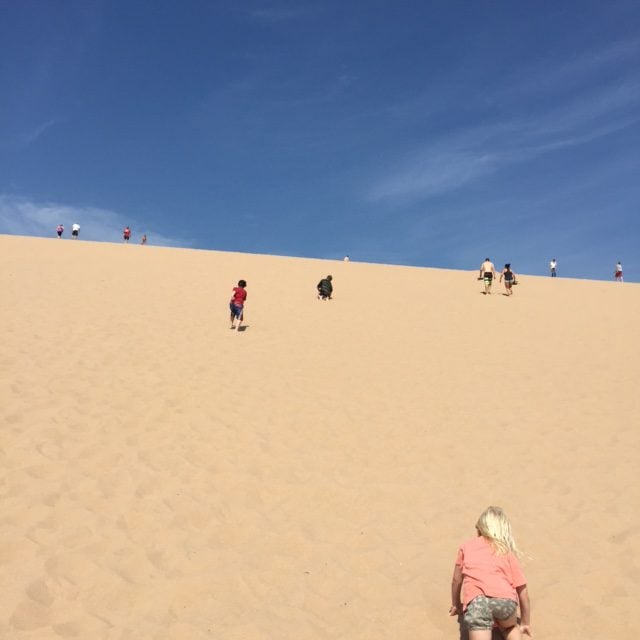 I'm not ashamed to say the new Star Wars movie made me cry. But it wasn't for my lost childhood or because I once traded away my original Millennium Falcon (now worth thousands of dollars) for a dented baseball bat.
*Spoiler alert if you're one of the few people who hasn't seen the movie*
In the film's climax, Han Solo confronts his son, the evil Kylo Ren, and tries to get him to come back to the light. At first, you think that Ren will actually join his father and our heroes. Instead, in one of the most gut wrenching scenes ever, the son stabs the father through the stomach with a light saber. How does Han react? Anger? Sarcasm? A final witty line?
No. He's a scruffy looking nerfherder, after all, and Han Solo knows he bears some responsibility for the direction of his son's life.
As he lies there dying, Han reaches up to touch his son's face. The camera pans back to reveal his expression, one I recognize all too well. Love. That expression is what made me cry. It reflected so many of my own emotions about being a dad–especially a divorced dad–who loves his children but is scared he's failing them.
There's a reason God hates divorce (Malachi 2:16). It's the death of so many things, and God really hates death. I know all too well that sometimes there are no other options, but there's nothing about divorce that's pretty or glorious. It's a vast amount of ugliness and sorrow, especially if kids are involved. No one in their right mind would choose it, or naively sugar coat it with phrases like "conscious uncoupling." When I hear about people celebrating their divorces (unless it's an abusive situation), I cringe.
This is one reason I've been reluctant to talk openly about my divorce. The reasons for my failed marriage are no one's business. But it's over now. This week, I received from my Bishop an annulment, which means I can get married again in the Catholic Church. I'm not even sure why I got it, to be honest, as I have no plans to get married again any time soon. The whole idea of dating is exhausting and I'd rather not. If God wants me to participate in the Sacrament of Marriage, he will have to send me a Twinner who will knock me on my butt. Or have St. John the Baptist dance naked in front of the Notre Dame Grotto while shouting to me, "Marry! Marry! Marry!" So, you know, whichever comes first.
One of the reasons I don't want to date is because I'm busy. I'm a full time editor. I write novels and now I've co-founded this blog. But even more importantly, I'm a dad of three awesome Hooligans. Figuring out how to be their dad through all this has been a difficult challenge to say the least. To be honest, I don't think I've done it very well.
During the mess of the divorce, I changed careers. I'd spent twelve years as a Presbyterian minister with a Masters of Divinity degree, and it's hard to practice that calling when you've become a Catholic. Plus, that kind of work experience doesn't exactly scream "hire me" to a business that wants to make actual money. My children's mom (I hate the phrase "ex-wife") landed a job in St. Louis, and I tried to do the same. I applied for scores of jobs and couldn't even get an interview.
Thankfully, my degree and my experience as a writer landed me an editor position at Ave Maria Press. Unfortunately, the job required that I move to South Bend, Indiana, five hours from my kids. But I didn't have much of a choice. My kids needed insurance, and I needed to support them financially.
Still, moving and living away from them sent me into a tailspin. I questioned my role in their lives and how I could still be a good father.I know that just providing insurance and money for their expenses is not enough to show my love. I still have to be their dad, but living so far away, I had no idea how to do it. I drive twenty hours each month to see them while battling a legion of doubts: What can I give them? My children's mom gives them the day to day love. What can I possibly add? Have I damaged my children for life?
After some good Ignatian self-examination, I've decided there are two things I can give them, my Catholic faith and my sense of wonder and adventure. Instead of focusing on the things I can't give them and piling on the guilt, I focus on what I can do.
At first this didn't go well. Going to mass was a strange experience for my kids. They were used to a looser, freewheeling Presbyterian service. They talked, fidgeted and laughed, and there were times, honestly, that I kinda lost it on the way home.
But my best friend encouraged me to take a deep breath and be patient. She said, "Just keep at it. Don't lose your temper or you'll turn them off. Just let them see you practicing your faith."
As usual, she was right. Just recently, when I took my kids to Mass, I noticed they've started to kneel, cross themselves and stand for the reading of the Gospels. I don't pressure them to behave or even participate. But they saw me and they started to follow. And I started to pay attention to their needs and questions. I let them ask whatever they wanted during the mass. I listened to their own fears and problems while seeking ways to connect what they saw in the mass with their lives.
I carry over that idea when I take them on "dad adventures." I avoid shopping centers and amusement parks. Instead, I take them to cool places like Sleeping Bear Dunes in Northeast Michigan or Cahokia Mounds in St. Louis. They love learning about new and strange places, discovering their history. I try to teach them about God's creation and the mess we've made of what He gave to us. They share their own fears, loves and concerns while we drive to our destinations.
But all these adventures seem too short and I never feel we've gone deep enough.
That's why I've started planning the biggest Dad adventure of them all. During Holy Week (the last week of March before Easter Sunday), we're taking a pilgrimage to Utah. This might seem like a strange place for a Catholic to take a Holy Week pilgrimage. But any place can be a destination with a holy intent and the intent to reflect on holy things. Plus, pilgrims always go with questions that need to be answered. And, my questions are: Where are my kids with God? How do they feel about the divorce? What is bothering them? How can we seek the answers together? What are all of us missing that God wants us to see? How can we seek the answers together?
We will start our search in the sacramental world of nature and in places that have been set aside as pilgrim destinations by the church. We'll visit National Parks and the Great Salt Lake. There, I'll tell my kids about Pope Francis's Laudato Si: On Care For our Common Home (my kids adore him, actually) and what it means that God has given us stewardship over His creation.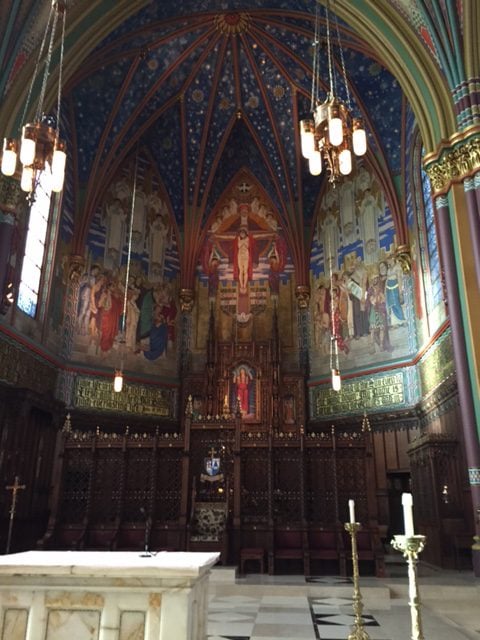 We'll visit a Benedictine Monastery in the shadow of one of the most affluent areas in the country, Aspen, Colorado. In Moab, under the shadow of Arches National Park, we'll celebrate Palm Sunday in a small, out of the way Catholic Church. Our friends in Utah will take us on a hike up a mountain side to visit a cross where two Franciscan monks, Francisco Dominguez and Silverstre de Escalante gave thanks to God when seeing Utah Lake on their way to California. And we'll light candles in the glorious Cathedral of the Madeleine.
During Lent, I'll be writing about being a pilgrim and some of the things I've learned as I've traveled. During Holy Week, I'll be sharing what me and my three hooligans learn on our pilgrimage. You can be a virtual pilgrim with us by following on Instagram with the hashtag #pilgrimdad.