Be strong, fear not!
Here is your God –Isaiah 35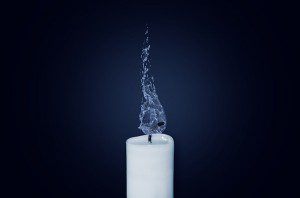 I don't know much about Advent. Either all we ever did was light candles when I was growing up or I didn't pay attention to the sermons at our Baptist church that time of year. All I know is that there are five candles (the middle one is the Christ candle, I think) and the word means "the coming."
I think.
There is a lot of hope, it seems, tied up with Advent. There is justice to come, prophesy to be fulfilled, and, thus, patience to be had and perseverance too.
It's a lot to hope for, and truly, patience is necessary. This makes Advent hard for me. You see, hope is hard for me. I'm a surfacey-patient person, but not terribly hopeful.
Coming #1 has happened. Christ fulfilled prophesies, part 1. It's for part 2 that I wait, yet barely do I wait. To wait implies hope that something will come.
Isaiah's prophecy is a stunning picture of blossoming land and glory and more:
Strengthen the hands that are feeble

make firm the knees that are weak,

say to those whose hearts are frightened:

Be strong, fear not!

Here is your God,

he comes with vindication;

with divine recompense

he comes to save you.
Oh, how I wish! Wish, not hope. My hands and legs shake with anxiety and hypomania and for unknown reasons. My heart is frightened. Where is my God? Will he come? Will he save me?
These are the questions I'm asking this Advent season, with little hope. Perhaps, though, perhaps these candles will illuminate the way, the next step, that is, in searching for my God.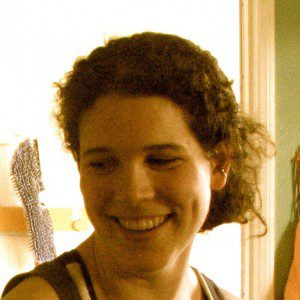 Annie Williams lives in Mount Hermon, California, is a graduate of Calvin College's English program, and a barista at Santa Cruz Coffee Roasting Company. She hopes to become a Licensed Marriage and Family Therapist. In the meantime, she enjoys the company of a talented psychiatrist, the lovely people at the pharmacy, her brilliant therapist, and an irreplaceable support group of friends and family, all of whom play inextricably important roles in her life with bipolar II. Annie writes honestly about her struggles with mental health and faith at honestmemoir.blogspot.com