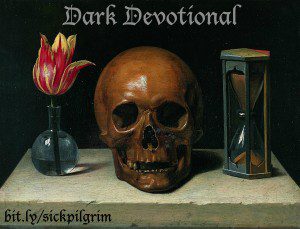 My Christmas tree is dead. Wilted and dry, its branches boast a decidedly untrendy combination of melting candy canes and homemade ornaments. I love it still. Happy to be a stubborn Catholic who never takes the tree down before Epiphany, I smile at its deadness each morning over my coffee, let the lights warm me to the core, and dread taking it down.
This Christmas, more than ever, I am baffled by why I should enjoy my tree in all of its extravagance. My blessings make no sense – a tree full of shiny ornaments and melted sweets, full of light reflecting in my coffee cup. At this very moment other mothers have no tree, no living room to put it in, no wasted foodstuff melting onto pine branches, no coffee, no light.
For mothers in Syria fleeing for their lives this January, for family friends of mine in Mexico fearing drug violence tonight, for grandmothers in my own hometown in Louisiana living in bullet-ridden homes, the little joys like Christmas trees that I experienced this Christmas season seem impractical and … dare I say it… irrelevant?
Every Christmas morning my family sings "Joy to the World," and yet, the world remains largely joyless even now. I begin to feel guilty for my joy, until I read Isaiah's words:
"See, darkness covers the earth, and thick clouds cover the peoples; but upon you the LORD shines, and over you appears his glory."
Jesus was born into heavy, thick-clouded darkness. The wise men followed the star through darkness in search of the light. The shining light of Jesus and his glory remains something we must search for in a dark and seemingly hopeless world.
A little light in the darkness is infinitely practical, infinitely relevant.
If upon me at this moment, the joy of my dead Christmas tree and coffee are shining, demonstrating Christ's love to me, then I need not feel confused by God's extravagance.
Rather, I need to soak in the joy and love of the season, let it saturate me and flow out of me.
"Nations shall walk by your light, and kings by your shining radiance."
The wise men brought gifts and basked in the light. I bask in the light by my tree, and spread it a little by helping some families in Mexico to have Christmas treats too, by praying for Syria, my husband reaching out to those in our hometown. Slowly the radiance spreads.
Over me, over you, the Lord shines in all his glory this season, let us together commit in this dark, thick clouded year to spread the light we receive to the nations.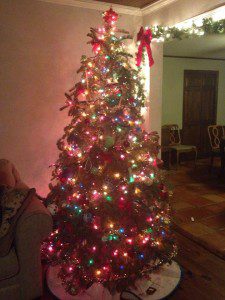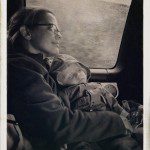 Sarah Summers Granger was Raised in a Catholic lay missionary family. She first shared her testimony while standing on an overturned bucket in the Philippines at the age of 6, and she has continued to witness her Catholic faith around the world as a foreign missionary. She is a full time homemaker, mother of six, and with her husband Kevin, Missions Director for Family Missions Company.