I am thinking of going through (and dragging my older kids through) the home drawing course outlined in Drawing on the Right Side of the Brain.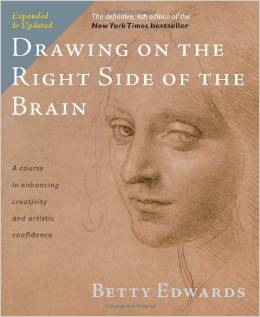 Here's the blurb:
Translated into more than seventeen languages, Drawing on the Right Side of the Brain is the world's most widely used drawing instruction book. Whether you are drawing as a professional artist, as an artist in training, or as a hobby, this book will give you greater confidence in your ability and deepen your artistic perception, as well as foster a new appreciation of the world around you.
It's not a comprehensive drawing course, but an entertaining and user-friendly introduction for people who want to learn how to see better, and to translate that skill into realistic drawings.  
Anybody want to join us?  If enough people are interested, I'll have a blog link-up once a week, where people can display their work and check out everyone else's. I know summer is busy, and there's a chance we will start and then fizzle out, but you never know!