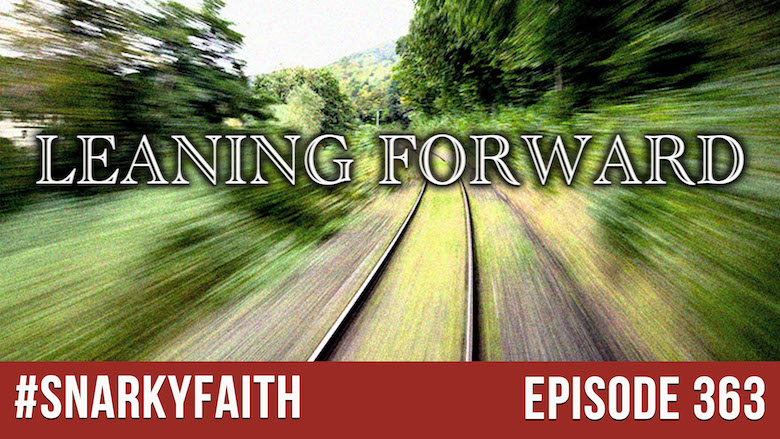 The Forehands: Not Your Typical Spiritual Guides
Let's get one thing straight: Karl and Laura Forehand aren't here to sell you the same old, tired spiritual clichés. Nope, they're here to wrestle—wrestle with beliefs, wrestle with trauma, and maybe even wrestle with you a bit. So, buckle up, because this episode of Snarky Faith is about to get real.
Deconstruction: More Than Just a Buzzword
Ah, deconstruction—the buzzword that's been making the rounds in spiritual circles faster than you can say "heretic." But what does it really mean? And more importantly, what comes after? Karl and Laura are here to break it down, and trust us, they're not pulling any punches.
Pathways Forward: Because Stagnation is Overrated
We've all been there—stuck in the muck of outdated beliefs, toxic religious practices, and spiritual stagnation. But how do you move forward? Or should we say, how do you Lean Forward? Karl and Laura share their insights, and let's just say, it's not your grandma's spiritual advice.
Snarky Takeaways
Look, if you're here for a feel-good, Kumbaya moment, you're in the wrong place. But if you're looking for a raw, unfiltered, and yes, snarky take on spirituality, deconstruction, and the journey ahead, then this episode is a must.
We'll talk about all that and plenty more snark!
---
Featured Crackpots, Grifters, and Prophets: Greg Locke, Kat Kerr, Jim Bakker, and more. 
Big thanks to these outlets that make the Christian Crazy possible:
Come along for the ride as we skewer through life, culture, and spirituality in the face of a changing world.
Check out the other fantastic Quoircast partners: The Heretic Happy Hour Podcast, Apostates Anonymous, The Messy Spirituality Podcast, Ideas Digest, The New Evangelicals, This is Not Church, and Wild Olive.