Welcome readers! Please subscribe through the buttons at the right if you enjoy this post.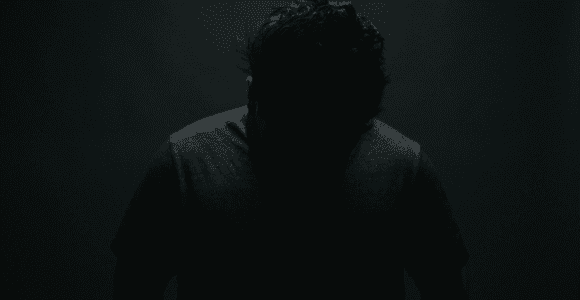 Next in Matthew's gospel we read, "As John's disciples were leaving, Jesus began to speak to the crowd about John: 'What did you go out into the wilderness to see? A reed swayed by the wind? If not, what did you go out to see? A man dressed in fine clothes? No, those who wear fine clothes are in kings' palaces. Then what did you go out to see? A prophet? Yes, I tell you, and more than a prophet. This is the one about whom it is written: 'I will send my messenger ahead of you, who will prepare your way before you.' Truly I tell you, among those born of women there has not risen anyone greater than John the Baptist; yet whoever is least in the kingdom of heaven is greater than he.'" (Matthew 11:7-11, cf. Luke 7:24-28)
In the Jewish tradition, the role of a prophet was to be a gadfly to those at the top of the Jewish domination system, both priests and kings. The common thread in their work was a call for justice for the oppressed, marginalized, vulnerable and exploited. The clearest example of this focus is Amos. Hebrew prophets were not prognosticators. Rather they were those who cast a imaginative vision of a future where all violence, injustice, and oppression were put right.
Yet John the Baptist was more than this. He emerged not by casting a vision for a distant hope, but by announcing that the vision long hoped for had arrived. It was here, now, today!
In Reparations Versus Destruction we discussed the differences between the proclamations of John and the actual ministry of Jesus. In this passage from Matthew, Jesus reveals deep respect for John and those who followed him. John was the "real deal" calling for social change now! And, he practiced what he preached. He did not come in "fine clothes" and "luxury" bringing good news to the exploited and subjugated. He had abandoned the luxury of the priestly aristocracy (in Luke John's father was a priest). He was a voice, in solidarity with the exploited, crying out in the wilderness, to prepare the way for the coming that Isaiah had announced.
This connection to Isaiah's (and Malachi's) liberation theme was central to the community that cherished this early version of the Jesus story.
Isaiah 40:3: "A voice of one calling: 'In the wilderness prepare the way for the LORD; make straight in the desert a highway for our God.'"
Isaiah 57:14: "And it will be said: 'Build up, build up, prepare the road! Remove the obstacles out of the way of my people.'"
Isaiah 62:10: "Pass through, pass through the gates! Prepare the way for the people. Build up, build up the highway! Remove the stones. Raise a banner for the nations."
Malachi 3:1: "I will send my messenger, who will prepare the way before me."
Inability to Recognize The Truth
This saying appears in Gospel of Thomas as well as in the canonical texts, too. This gospel captures the inability of those benefited or "privileged" by the status quo to rightly characterize the movements of John and Jesus. "They are dressed in soft clothing and will not be able to recognize the truth." (See Gospel of Thomas 78.) Those who represent the institutional establishment, its apologists, and its complicit supporters do not internally resonate with a revolution: they aren't in a position that enables them to recognize "good news" when it emerges.
In Mark, too, the Jesus movement isn't perceived as good news by Herod, Caiaphas, or Pilate, but rather as a threat to each. The gospels express this universal truth explicitly when they state that these leaders "will not be able" to even "recognize the truth." The truth could be all around them and they would either miss its significance or proclaim it as dangerous or even heretical. But the oppressed know good news when they hear it.
In matters of theology, and I would now also argue in economics and politics, it is important to listen to the perspectives and interpretations of those who don't benefit from the present system. In matters of theology, as we have discussed in previous weeks, it is White, colonial, European, and patriarchal theologians that struggle to "recognize" liberating truth, and the Church desperately needs the voices of our liberation, Black liberation, feminist, womanist, and queer theologians. As a result of their places in the present society, they are best positioned to recognize what is genuine good news and what is the same old religious endorsement of exploitative systems that benefit some at the expense of the many or benefit the majority at exclusion and marginalization of a few.
Egalitarianism in the "Empire" of God
Also notice that even though John was "more than a prophet," in Jesus' subversive "empire," those considered the most insignificant are esteemed even more than John. Why? This upends the customs of the empire of Rome, but it works because in Jesus's new world people value and take care of people. Everyone is valued and that which dehumanizes or devalues is systematically dismantled. In Jesus's new "kingdom," every person is of equal worth and value. This value is based on their being not on their doing; their essence, not their performance. Their value is rooted in each person's humanity.
The Jesus community that began to put the Jesus story down in writing seemed to place special emphasis on rooting Jesus's liberation in the "good news" of Isaiah and Malachi, a book written in the same era Isaiah was redacted.
What Does This Mean For Us Today?
We've discussed the egalitarian nature of Jesus' social vision at length. What I'd like to focus on here is the inability of those in "fine clothing" to "recognize the truth." What does this mean?
This verse reminds me of comments I received the years ago in my twenties when I wore blue jeans and a sports coat to a conservative church service I was speaking at: people insisted that my clothes were not quite "fine" enough. It made me wonder whether there was a link between a congregation's fine clothes and their complicity with a status quo that leaves many impoverished for elite benefits.
The "fine clothing" in this week's saying represents an economic privilege: it is a symbol. That economic privilege is our spring board to other areas of social, political and religious privilege, too. Today, we can simultaneously exist in positions of privilege and disadvantage in multiple areas of our lives because of the social oppressions that influence our society. A white collar woman has a different set of privileges and disadvantages than a blue collar male. A man of color has a different social position than either White men and women or women of color. A White gay male will experience society differently than a straight man of color and a gay or bisexual man of color.
My most recent encounter with this dynamic was a discussion I had with two LGBT friends. One is a white collar professional while the other is an Appalachian blue collar laborer. Both have the same concerns right now about the protection of their rights in the U.S. Both favor individuals running for office that will stand up for their rights. Yet what surprised me was my professional friend's inability to see the economic perspective of my blue collar friend. My white collar friend preferred candidates that are pro-LGBT and support corporatism. My blue collar friend supports candidates that are pro-LGBT and have more interventionist, pro-labor policies. I expected that much.
What surprised me was my white collar friend's inability to understand my other friend's priorities, even to the point of near insult and derision. Their final parting statement was, "Your presidential candidate would have no significant effect on my life so why should I care about a candidate that won't affect me at all."
Politics can get ugly, and this is the season of ugliness here in the States. The intersections of our own privilege and our disadvantage is complex. Our privilege and disadvantage overlap and "intersect" on multiple levels in society and at some point we must ask "What is best for us all?" not just "What is best for me?"
How does this relate to our saying above? In every area of our lives where we are in a position of privilege, or "wearing fine clothes," our saying states that we are unable to see things as they are for those who are not like ourselves. Someone else's truth is unrecognizable to us. In that very place, a humble posture of listening becomes important as we labor to transform our world into a safer, more just, more compassionate home for us all. We see this vision in the words of Micah, "Everyone will sit under their own vine and under their own fig tree, and no one will make them afraid" (Micah 4:4). As we each listen to the stories of those whose experience differs from our own, we can learn to build communities where each person receives what is necessary for them to thrive and develop into the best version of themselves that they can be.
But it's not easy. Our defenses are easily triggered. Listening takes practice.
We typically want to protect and preserve the "fine clothes" areas of our lives, and so listening to the experiences of others can be threatening. In these moments we must make the choice to lean into our discomfort rather than away from it. For it's in these moments of discomfort that we discover oppressive paradigms and gain an opportunity to reject them.
To each of you who are taking stands and feeling the pressure of being "shaken in the wind," may our saying above be an encouragement to you. Those in "fine clothing" may not recognize the value of what you are doing. But those whom you're working alongside often will. Together, we can create a world where each of us are equally heard, listened to, valued, and understood.