Welcome readers! Please subscribe through the buttons at the right if you enjoy this post.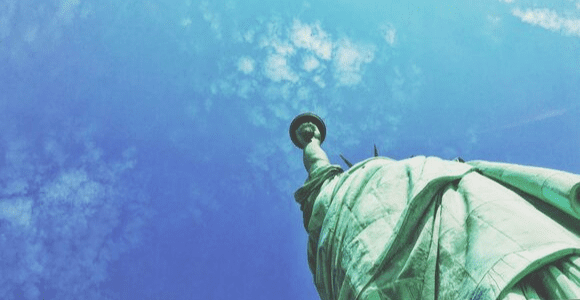 In both Matthew's and Luke's gospels we read this warning from Jesus that is difficult to understand within either a modern or postmodern worldview, today.
"When an impure spirit comes out of a person, it goes through arid places seeking rest and does not find it. Then it says, 'I will return to the house I left.' When it arrives, it finds the house unoccupied, swept clean and put in order. Then it goes and takes with it seven other spirits more wicked than itself, and they go in and live there. And the final condition of that person is worse than the first. That is how it will be with this wicked generation." (Matthew 12:43-45)
"When an impure spirit comes out of a person, it goes through arid places seeking rest and does not find it. Then it says, 'I will return to the house I left.' When it arrives, it finds the house swept clean and put in order. Then it goes and takes seven other spirits more wicked than itself, and they go in and live there. And the final condition of that person is worse than the first." (Luke 11:24-26)
What could possibly be in this saying for us in our context of working for societal justice today?
This saying is challenging to say the least, and as people with a more naturalistic understanding of how the world works, we could simply write it off as part of an apocalyptic world view that predates the Enlightenment. I agree with Karen Armstrong, who says in her volume The Great Transformation: The Beginning of Our Religious Traditions that Jesus and the gospel authors were most definitely "men of their time" (p. xxii). But that does not mean that this saying has no relevance to our work of survival, resistance, liberation, restoration, and transformation today.
In very general terms, this is a saying that warns about reality after liberation becoming worse, seven times worse, than the state of things before. In Delores S. Williams' womanist classic, Sisters in the Wilderness: The Challenge of Womanist God-Talk, Williams writes:
"Among the ancient Hebrews, foreign slaves often fared worse than Hebrew and native slaves. 'In the case of the maid-servant no release was permitted under ordinary circumstances, for it is assumed that the slave-girl is at the same time a concubine, and hence release would be against the best interest both of herself and of the home.'" (See "Slave and Slavery" in the Dictionary of the Bible, pp. 864– 66.")
Notice that these customs were among the laws of a people who had been freed from Egyptian bondage. She goes on to contrast the experiences of male and female slaves:
"In the covenant code (Exodus 20:22-23:33) God identifies the rights of the Hebrew male slave. After six years of enslavement, the male slave gets his freedom in the seventh year. God does not object to Hebrew men selling their daughters as slaves. But the daughters shall not be given their freedom (except under special circumstances) as the male slaves are. God says the slave's wife (if given him by his master) and his children belong to the slave master. Therefore, even if the slave husband is emancipated, the slave wife and her children remain in bondage. The only way the family can stay together is for the father to remain a slave." (pp. 112-113)
Another contrast is the difference between Jewish and non-Jewish slavery:
"When non-Jewish people (like many African-American women who now claim themselves to be economically enslaved) read the entire Hebrew testament from the point of view of the non-Hebrew slave, there is no clear indication that God is against their perpetual enslavement. Likewise, there is no clear opposition expressed in the Christian testament to the institution of slavery." (pp. 113-114)
Nevertheless, we gain a lot from embracing James H. Cone's theological hermeneutic of liberation, which he grounded in the ancient liberation stories of Israel and Egypt:
"Yahweh is known and worshiped as the One who brought Israel out of Egypt, and who raised Jesus from the dead. God is the political God, the Protector of the poor and the Establisher of the right for those who are oppressed." (Cone, God of the Oppressed, p. 57)
Cone also stated that "any analysis of the gospel which did not begin and end with God's liberation of the oppressed was ipso facto unchristian." (ibid, preface to 1975 edition)
Yet we cannot ignore that in the sacred story, the freshly liberated Israelite peoples went on to decimate the indigenous peoples of Canaan.
In Philip Jenkins' Laying Down the Sword: Why We Can't Ignore the Bible's Violent Verses, Jenkins reminds us of the years when White, European Christians used the stories of Canaanite conquest to justify decimating the Native American people. These Christians called the Indigenous peoples "modern Canaanites" to legitimize genocide of their peoples and claim their land as White Christian America's manifest destiny.
This history has influenced how some Indigenous theologians read Exodus: in the preface to God of the Oppressed, Cone acknowledges how Native American theologian Robert Warrior reads "the Exodus and Conquest narratives 'with Canaanite eyes.' The Exodus is not a paradigmatic event of liberation for indigenous peoples but rather an event of colonization."
The above saying in the gospels reminds us that we must necessarily guard against exchanging the dehumanization of being oppressed with the dehumanization of becoming the oppressor. These are different experiences, yet both are fundamentally dehumanizing.
In the words of Paulo Freire:
"In order for this struggle to have meaning, the oppressed must not, in seeking to regain their humanity (which is a way to create it), become in turn oppressors of the oppressors, but rather restorers of the humanity of both." (Pedagogy of the Oppressed: 30th Anniversary Edition, p. 44)
Although what we find in the Jewish scriptures is a collection of stories from a people who had embraced a liberation narrative as their national identity, the Hebrew Bible was still "written from the perspective of the dominant class in Israel" (James H. Cone; God of the Oppressed).
What Does This Mean?
A friend of mine, Ash-Lee Woodard Henderson, director of the Highland Center, posted on Facebook last week for her community and followers, "Black capitalism ain't gonna get us free." (See https://www.facebook.com/hendersonaw/posts/10102597965728226) The same is true of Feminist capitalism, LGBTQ capitalism, and other forms, too.
Our gospels passage above is really about restoring our humanity. In 1st Century language, it describes a person who has been liberated from something dehumanizing yet is later dehumanized by something "worse than the first."
In similar ways, Western Christianity can trace its roots to the liberation narrative of a 1st Century Jewish, self-educated Rabbi from among the lowest class (see Luke 4.18-19). Yet we must acknowledge the unpleasant truth that Western, White European and American Christians have also been among the most violent people in this planet's history.
The first generation of Jewish Jesus followers was almost entirely proletarian and believed that militaristic violence was an illegitimate way to reshape the world. They believed that the battles to be fought were in the realm of winning hearts and minds to practices such as mutual aid, resource-sharing, and wealth redistribution.
Western Christianity grew out of these beginnings and become wholly unrecognizable to its origins. Though we grew out of a liberation movement of the oppressed, we became violent oppressors of others during the crusades, Inquisition, the Christian annihilation of indigenous peoples, the Holocaust on European and Middle Eastern soils, and Christian enslavement of African people on American soil.
Our theologians, preachers, and ethicists are simply not in a position to tell people whose experience of life has not been like ours, people who have been the repeated recipients of our violence, what they must do to be like Jesus. Instead, I must be willing to listen to and not stand in judgment towards those presently oppressed in our society. I must learn what it means for me to work alongside others as we work together, each of us, for the recovering of our own humanity.
In the areas of my life where I belong to sectors of our society that are privileged by the status quo, I must embrace the reality that to be complicit in the oppression of others is to cooperate in crushing my own humanity in order to participate in the dehumanizing of others. When I say that black lives matter, that LGBTQ lives matter, that women's lives matter, that indigenous lives matter, that immigrant lives matter it is not for those lives alone that I say those words. It is also for the regaining of my own humanity.
Either we are all free, or nobody is. When subjugated lives are restored, everyone's humanity is too.
After he listened to critiques and feedback from "feminist, gay, womanist, Native American, and South African black theologians," James Cone concluded:
"Human beings are made for each other and no people can realize their full humanity except as they participate in its realization for others." (God of the Oppressed)
Solidarity with the oppressed is not solely for the oppressed, as if we could be someone else's savior. We are all in this together, and we are the ones we've been waiting for, as Alice Walker stated. Together we are working to restore and recover our humanities, your humanity, and my humanity. Together, we resist oppression for the survival of our humanities and hope in liberation despite socio-economic, political, and even religious currents that continually threaten our becoming human once again.
We have the power to think and to do. We have the power to make better choices. This world can be different if we choose it to be. In this light, maybe this old saying still does have something to say to each of us:
"When the dehumanizing spirit has left the person, it wanders through waterless regions looking for a resting-place and finds none. Then' it says, I will return to my house from which I came. And on arrival it finds it swept and tidied up. Then it goes and brings with it seven other dehumanizing spirits more dehumanizing than itself, and, moving in, they colonize there. And the last circumstances of that person become worse than the first." (Personal Paraphrase)