Welcome readers! Please subscribe through the buttons at the right if you enjoy this post.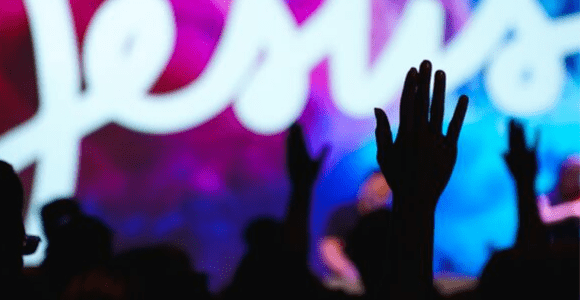 In Luke, we read:
"As Jesus was saying these things, a woman in the crowd called out, 'Blessed is the mother who gave you birth and nursed you.' He replied, 'Blessed rather are those who hear the word of God and obey it.' (Luke 11:27-28)
A deeply Jewish way of looking at humanity that many scholars believe can be traced back to Hillel is that every human being is a bearer of the image of God. Rabbis saw showing disrespect to any human being who had been created in God's image as a denial of God and tantamount to atheism. Murder was also sacrilege—whoever shed human blood was regarded as if he or she had diminished the divine image. These teachers taught that God had created only one human at the beginning of time to teach us that "destroying only one human life was equivalent to annihilating the entire world and to save a life redeemed the whole of humanity. Humiliating anybody—even a non-Jew—defaced God's image, and malicious gossip denied the existence of God. Religion is inseparable from the practice of habitual respect to all other human beings. You can not worship God unless you practiced the Golden Rule and honored your fellow humans, whoever they were." (Karen Armstrong's The Great Transformation: The Beginning of Our Religious Traditions; Kindle Locations 7507-7540)
The closest I will ever come to God in this life is you, whomever you are. Whether male, female, gender non-conforming, trans, white, Black, a person of color, gay, straight, or bisexual, you are my fellow image of God-bearer, and in you, I behold the varied and diverse image of God. This is the foundation I'd like to build on as we consider this above passage in Luke.
I believe Luke's gospel is contrasting unilateral hero-worship of Jesus with the value of a community that practices Jesus' teachings. This is how Jesus responded to those who revered him. He responded by saying it is much more important to follow the values he was setting forth then for one to have a high opinion of Jesus himself. Let's unpack this.
The audience's words, "Blessed is the mother who gave you birth and nursed you," emphasize how wonderful Jesus is and why he and the mother who gave him birth should be praised. Jesus counters this emphasis with a blessing on the community of "those" who together are "hearing" and "obey" his life teachings, teachings he defines as the "word of God."
The phrase here for "word of God" is often abused by large sectors of Western evangelical Christianity today. In Western evangelical Christianity, the phrase "the word of God" is shorthand for "the Bible," which must be read literally and assumed inerrant. But our saying this week uses the word logos. Logos is the word that means wisdom to Hellenistic Jewish, Greek, and Gnostic listeners. The later gospel of John also associated this word with the sophia of Proverbs (cf. John 1:1-3 and Proverbs 8:22-30). This is this wisdom and word that Jesus claims to be teaching.
Also, this saying uses the designation "those," "those who hear and obey." Remember, Jesus teachings make very little sense when removed from a context of community. For him to have said instead "the one who hears and obeys" would have contradicted the very wisdom he promoted and wanted his followers to obey. Jesus' wisdom, his solutions to our world's challenges, and his call to survival, resistance, liberation, restoration, and transformation came through the creation of community. It came through his followers' embrace of humanity's natural, mutual dependence.
Community is what gives us the resources to follow Jesus' teachings. You can't follow him without community. Community, and how to function as a community, is what Jesus is actually teaching, whether it be through resource-sharing, mutual aid, or wealth redistribution, it's all done within community. This is why it is "those who hear and obey" and not "the one who hears and obeys."
Valuing and seeking to create community, and depending on that community to ensure our survival in the future is very different than worshipping an isolated hero for his past acts. Christianity has largely practiced the latter while having to learn from outside sources how to do the former. But, as Alice Walker states, "We are the ones we've been waiting on." This belief is what Jesus is seeking to awaken in his listeners, not as individuals, but as a collective.
Rita Nakashima Brock, in Journeys by Heart: A Christology of Erotic Power, critiques Christianity's transformation of Jesus into an isolated hero:
"The relationship of liberator to oppressed is unilateral. Hence the liberator must speak for victims. The brokenhearted do not speak to the strong [in] a unilateral, heroic model . . . I believe the above [unilateral hero] views of Christ tend to rely on unilateral views of power and too limited [an] understanding of the power of community. They present a heroic Jesus who alone is able to achieve an empowering self-consciousness through a solitary, private relationship with God/dess. If Jesus is reported to have been capable of profound love and concern for others, he was first loved and respected by the concrete persons of his life. If he was liberated, he was involved in a community of mutual liberation… the Gospel narratives give us glimpses of the mutuality of Jesus' relationships… Jesus' vision of basileia [kingdom] grew to include the disposed, women and non-Jewish . . . 'the marginal," because of his encounter and interaction with the real presence of such people. They co-create liberation and healing from brokenheartedness." (p. 65-67)
In Luke's saying, Jesus refocuses his followers on the intrinsic value of the things he taught and the importance of actually putting those teachings into practice. We can't say too much about this.
If the gospel we teach does not challenge racism, sexism, and classism, if it doesn't inspire tangible, concrete ways to help make the world a safer, just, more compassionate place for those on the undersides of our society, if that gospel allows people to remain bigoted and does not challenge bigotry at its core, while all the while holding Jesus in high regard, we must allow that gospel to be confronted by this saying in Luke! The fruit of such a gospel would not be for the "healing of the nations," but the destruction of human lives.
It is far easier to talk about Jesus than the things Jesus talked about. Why? Because what Jesus talked about has the potential to change our world. In our saying from Luke, we are called not to merely praise Jesus, but to practice values centered in the experiences of those surviving, working for liberation informed by the teachings of Jesus, and endeavoring to put those teachings into practice. The Quaker William Penn once wrote, "[People] are to be judged by their likeness to Christ, rather than their notions of Christ." (Quoted in Lucretia Mott's Heresy: Abolition and Women's Rights in Nineteenth-Century America, p. 43)
We will not always get it right. We will fail at times and there will be times where we succeed. But we can choose a path of preferring to apply teachings that point to establishing justice and recovering our humanity. Those are teachings that would have real effects in our world.
In a tradition that offers religion to help us learn the differences between what is right and wrong, this saying in Luke invites us to practice greater compassion as we learn together what trends toward life and promotes equitable thriving for all. I want to practice compassion, and hero worship is not enough. So this week, I deeply resonate with these words in Luke that we are contemplating.