Welcome readers! Please subscribe through the buttons at the right if you enjoy this post.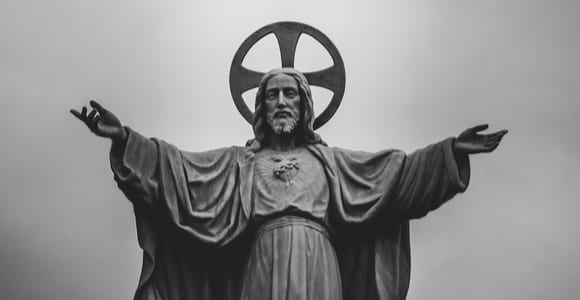 Jesus rant continues in Matthew's and Luke's gospels:
"They tie up heavy, cumbersome loads and put them on other people's shoulders, but they themselves are not willing to lift a finger to move them." (Matthew 23:4)
"Woe to you, teachers of the law and Pharisees, you hypocrites! You shut the door of the kingdom of heaven in people's faces. You yourselves do not enter, nor will you let those enter who are trying to." (Matthew 23:13)
"Woe to you, teachers of the law and Pharisees, you hypocrites! You build tombs for the prophets and decorate the graves of the righteous. And you say, 'If we had lived in the days of our ancestors, we would not have taken part with them in shedding the blood of the prophets.' So you testify against yourselves that you are the descendants of those who murdered the prophets. Fill up, then, the measure of the sin of your ancestors!" (Matthew 23:29-32)
(See also Luke 11:46; Luke 11:47-48; and Luke 11:52)
A century before the destruction of Jerusalem in 70 CE, Hillel the Elder, a Pharisee, described the entire Torah in terms of the Golden Rule: "What is hateful to thee, do not unto thy fellow man: this is the whole Law; the rest is mere commentary" (Shab. 31a). Hillel's contemporary, Shammai, sought to protect Jewish identity through strict interpretations of the Torah and its purity codes that shored up divisions between Jews and Gentiles.
After Hillel's death and during the days when Jesus taught, the school of Shammai had the upper hand among the working class's religious teachers in Galilee and Judea. Jesus' teachings have few parallels with Shammai and have much in common with Hillel, but some elements, in solidarity with the poorer sectors of Jewish society, are unique to Jesus himself. The Pharisees resonated deeply with the working class in Jesus' day. And I believe that much of Jesus' critique of the teachers and leaders was directed toward the school of Shammai, not the school of Hillel. Jesus' critique of the Shammai Pharisees in the saying we're considering this week could just as easily have been made by Hillel a generation before.
We must also keep in mind Matthew's use of the political phrase "Kingdom of Heaven." The Jesus of Matthew's gospel focusses on the here and now, not the hereafter. Matthew's gospel is a very Jewish, Galilean telling of the Jesus story, and many today have noticed that rather than using the phrase "Kingdom of God", Matthew's gospel replaces the word "God" with "Heaven." Remember this: Matthew's Jesus is concerned much less with people gaining access to a post mortem cosmic heavenly realm that keeps them passive in the face of injustice now, and much more passionate about announcing the arrival of the Kingdom of God or the Kingdom of Heaven here on earth today. This Jesus is less concerned with getting people to heaven at some point in the future and much more focused on bringing the liberation of heaven into people's lives now.
We must critique versions of Christianity that are radically privatized and/or intentionally removed from all social politics, and we must also critique interpretations of Jesus' teachings that are opiates for the oppressed and encourage them to be passive in the face of injustice.
The most striking potential connection between our passage above and the Pharisees' view of the school of Shammai is the warning about "exegetes of the Law" who "bind burdens and load on the backs of people" and "do not want to lift your finger to move them." The exegetes of the school of Shammai were meticulous in adhering to the purity codes (as we saw last week, cf. Matthew 23:23; Luke 11:42), but not very concerned about the economic burdens facing the poor among their constituents. Actually, that's a bit of a misnomer. They were very concerned about the poverty of the poor but attached moral significance and value to it. If you were poor, you must have broken the purity codes somewhere and YHWH was punishing you. This was a way of interpreting Deuteronomy 28: if you were poor, you weren't being exploited by the wealthy, you were morally inferior to those whom YHWH was blessing for adhering to the Torah.
This jumps out at me in three ways. First, it blames people for their oppression. Second, as many today do in relation to America's economic and military status on our globe, religious people often attribute wealth to being "blessed by God" rather than reaping the fruit of stolen or hoarded resources gained by exploiting others. Manifest destiny and the long continuing history of colonialism are examples. And third, Christianity has done both social good and social harm, like the school of Shammai. All religions can be a powerful force for good, survival, resistance, and liberation, or they can be used instead to oppress, marginalize, exclude, and extricate. The choice is ours.
I'm happy to be able to say that the Pharisees and rabbis later rejected the school of Shammai as harmful and chose Hillel's golden-rule-based interpretation of the Torah instead. The internal struggle among the Pharisees that we glimpse in our saying this week was resolved on the side of compassion and love rather than sacrifice in the first century (cf. Hosea 6:6).
Jesus and the Pharisees of the school of Hillel had much in common. Consider the interaction between Jesus and a follower of Hillel in Mark's gospel:
"Well said, teacher," the man replied. "You are right in saying that God is one and there is no other but him. To love him with all your heart, with all your understanding, and with all your strength, and to love your neighbor as yourself is more important than all burnt offerings and sacrifices." When Jesus saw that he had answered wisely, he said to him, "You are not far from the kingdom of God." And from then on no one dared ask him any more questions. (Mark 12:32-34 cf. Hosea 6:6 & Matthew 9:13; 12:7)
Those who subscribed to the school of Shammai's Torah interpretations would have been very put off, and perhaps even angered, by some of Jesus' more inclusive choices (such as Luke 15). They were refusing to enter into what Jesus called the reign of God and they did their best to use their influence to obstruct the way for everyone around them and call that way dangerous as well.
Jesus' last rebuke about being the children of those who killed the prophets calls to mind the work of Vincent Harding in the context of the national holiday for Martin Luther King, Jr., and the Reagan Administration co-opting his memory. In Martin Luther King: The Inconvenient Hero, Vincent Harding uses Carl Wendell Hines, Jr.'s poem:
"Now that he is safely dead
Let us praise him
build monuments to his glory
sing hosannas to his name.
Dead men make such convenient heroes: They
cannot rise
to challenge the images
we would fashion from their lives
And besides,
it is easier to build monuments
than to make a better world.
So, now that he is safely dead
we, with eased consciences
will teach our children
that he was a great man… knowing
that the cause for which he lived
is still a cause
and the dream for which he died
is still a dream,
a dead man's dream."
These words, first written about Malcolm X, and then applied to King, could also be applied to the Hebrew prophets and to Jesus as well. It is easier to build monuments than to work toward the kind of world these visionaries envisioned could be. Christianity, too often, has done just that.
Let's not simply build monuments for those whom the system has silenced and we have silenced too. Let's instead make the choice to engage in the hard work of making a better world.