Welcome readers! Please subscribe through the buttons on the right if you enjoy this post.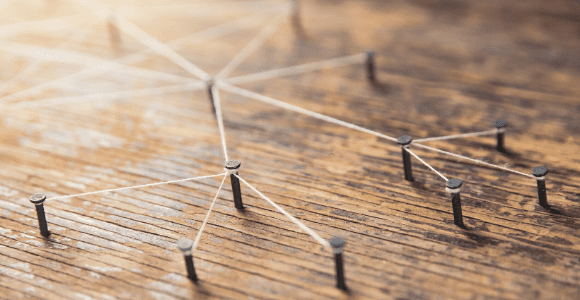 In both Matthew's and Luke's gospels we read this parable, state slightly differently in each:
"The kingdom of heaven is like a king who prepared a wedding banquet for his son. He sent his servants to those who had been invited to the banquet to tell them to come, but they refused to come . . . But they paid no attention and went off—one to his field, another to his business . . . The king was enraged. He sent his army and destroyed those murderers and burned their city. Then he said to his servants, 'The wedding banquet is ready, but those I invited did not deserve to come. So go to the street corners and invite to the banquet anyone you find.' So the servants went out into the streets and gathered all the people they could find, the bad as well as the good, and the wedding hall was filled with guests." (Matthew 22:2-3, 5, 7)
"Jesus replied: 'A certain man was preparing a great banquet and invited many guests. At the time of the banquet he sent his servant to tell those who had been invited, 'Come, for everything is now ready.' But they all alike began to make excuses. The first said, 'I have just bought a field, and I must go and see it. Please excuse me.' Another said, 'I have just bought five yoke of oxen, and I'm on my way to try them out. Please excuse me.' . . . The servant came back and reported this to his master. Then the owner of the house became angry and ordered his servant, 'Go out quickly into the streets and alleys of the town and bring in the poor, the crippled, the blind and the lame.' . . . Then the master told his servant, 'Go out to the roads and country lanes and compel them to come in, so that my house will be full.'" (Luke 14:16-19, 21, 23)
Even though Luke summed up Jesus' gospel in Luke 4:18 with the phrase "to set the oppressed free," this parable again presents one of the challenges with elevating Jesus and his teachings for our society today: the normalization of slavery.
Jesus never spoke a word against slavery, in fact, as we see here, he uses the institution in his own stories. This has been used by Christians in the U.S. to justify Christians holding tight to slavery, especially in the South. (See Mark Noll's, The Civil War as a Theological Crisis)
It is interesting to note what appears to be an attempt at the softening of "slave" to "servant." Regardless of how one explains Jesus' references to slavery and servanthood, the reality remains the same: an enslavement culture is at the heart of some of Jesus' strongest parables about a new social order, and we must be honest about how problematic this has been and continues to be.
Also, Matthew and Luke use this parable differently. We'll begin with Luke, and then look at how Matthew frames it.
Inclusivity
One of Luke's burdens, which we see in Acts, is to explain how a community that began as a Jewish poor people's movement came to be so populated by Gentiles. Luke places this week's saying in the context of the "banquet in the Kingdom of God."
In Luke's version of the Jesus story, Jesus challenged the more exclusive interpretation of the eschatological banquet where certain interpretations of purity standards in that culture prevented some from being allowed to sit at the table. Jesus had just stated, "When you give a luncheon or dinner, do not invite your friends, your brothers or sisters, your relatives, or your rich neighbors; if you do, they may invite you back and so you will be repaid. But when you give a banquet, invite the poor, the crippled, the lame, the blind, and you will be blessed. Although they cannot repay you, you will be repaid at the resurrection of the righteous" (Luke 14:12-13).
Someone offended by what they interpreted as reckless inclusion and abandonment of the cultural purity taboos of the day responded by objecting, "Blessed is the one who will eat at the feast in the kingdom of God." For those who held the more exclusive interpretation of this feast/banquet, those who would be specifically excluded from that feast would be the "the poor, the crippled, the lame, and the blind." While some would have the least honorable seats at the table, "the poor, the crippled, the lame, and the blind" would not be invited at all as some believed their state was the result of their transgression.
Jesus then responds by telling a story that includes the above parable.
Jesus' story is of a householder who simply wants his "house to be full." He doesn't lower the purity standards; he completely ignores them. He invites, welcomes, and effectively affirms all those who would have been excluded under the more selective interpretation. The motive of the householder is what Luke places at the forefront. A full house is priority number one. Everyone is invited and if someone is not there, the onus is on those invited, not rumors of exclusiveness on the part of the householder. He simply wants a full house.
Connectedness and Equality
Matthew's story includes two more elements we'll look at in turn: the king's rage as well as the guest's refusal to be identified with everyone else at the banquet. We'll discuss the second item first.
Matthew's story ends:
"'So go to the street corners and invite to the banquet anyone you find.' So the servants went out into the streets and gathered all the people they could find, the bad as well as the good, and the wedding hall was filled with guests. But when the king came in to see the guests, he noticed a man there who was not wearing wedding clothes. He asked, 'How did you get in here without wedding clothes, friend?' The man was speechless. Then the king told the attendants, 'Tie him hand and foot, and throw him outside, into the darkness, where there will be weeping and gnashing of teeth.'" (Matthew 22:9-13)
This parable makes no sense to me if the attire for the banquet was not included in the invitation. How can a host invite "all the people they could find" so that the hall could be "filled with guests" and then get upset that someone in there was not wearing the proper attire if such attire was not also provided? Did the host really think that everyone they found on the streets, even the poor and barely-scratching-by artisans, would have fine clothing for a wedding banquet of the wealthy?
I'll freely admit that this is taking interpretive liberty, but let's assume for a moment that attire was provided as an option for those who needed such so that no matter how poor you were, you had no excuse not to attend. If that's the case, that gives us an entirely different ending. Who is the parable being told to in Matthew? This cluster of parables is aimed at "the chief priests and Pharisees" (Matthew 21.45) and the political place of privilege they held. In the story, someone refuses to wear clothing appropriate for the event. Whether this is a wealthy person refusing to be associated with the poor, or the poor refusing to be seen alongside the exploitative rich, it's a show of arrogance or separateness. It's possibly an expression of one's exceptionalism in protest to the inclusion of those he feels are "Other" or beneath him. For him to don the same provided attire as everyone else would be to intimate that there was no difference, at least at this banquet, between himself and those he feels should not be present. He is better than the others around him here and he will not be included on their same level. For him this is a rejection of the reality that we are all interconnected, we are part of one another. We are not as separate from one another as we often think. We share each other's fate. In fact, we are each other's fate. It could be because of the guest's desire to be seen as separate, or as reluctantly participating with everyone else, that the host so angrily responds to his lack of attire.
The context is the eschatological banquet that some people in Galilee and Judea believed symbolized the distinction between this age of violence, injustice, and oppression and the coming age where all injustice, violence, and oppression would be put right. But this new age in Jesus' world view is egalitarian: everyone receives what is distributively just. No one has too much and no one has too little, we all, together have enough. So garments could have been justly distributed, making everyone equal. But if a person has spent their life working to be "first," few things could be worse than to be faced with a world of equity and equality and being thrown into the same group with everyone else. They believe they are better, chosen, extraordinary, or exceptional. They are not like everyone else and they refuse to embrace our connectedness. But whether we acknowledge the truth of our reality or not, we are already in this together.
Those who choose the path of exclusion are themselves eventually excluded from a world that's being put right through inclusive egalitarianism. Exclusionary thinking is a self-fulfilling ethic. When you see who is welcomed and affirmed, when you see how wrong you were about those you thought should be forbidden from attending the same "banquet" with you, it could make you so angry! This is the gnashing of teeth Jesus and Luke describe (cf. Acts 7:54) So if any end up in outer darkness, it will not be because they could not accept their own invitation. It will be because they could not accept the inclusion and equal affirmation of those they feel should be excluded.
Now about the king's rage.
Matthew includes the historic treatment of Hebrew social prophets. In the Jewish tradition, the role of a prophet was to be a gadfly for those at the top of the Jewish domination system, both priests and kings. The common thread in their work was a call for justice for the oppressed, marginalized, vulnerable, and exploited. The clearest example of this focus is Amos. Hebrew prophets were not prognosticators. Rather they cast an imaginative vision of a future where all violence, injustice, and oppression were put right. These prophets were often rejected and executed by those in power.
Matthew's Jesus story locates both John the Baptist and Jesus in this tradition of prophets silenced by execution. I would note that in this tradition, Jesus' execution is not unique and not hard to explain. Execution as the response of those in power to those who critique and speak truth to power is nothing new or strange. Nor is it peculiar to one culture. It happens all the time in every culture. It was not too long ago in our own culture that both Malcolm X and Dr. Martin Luther King, Jr. were l assassinated.
And it's this treatment of the Hebrew prophets (including John and Jesus) that I believe Matthew is using to explain to his community and perhaps even make sense to himself (like Jeremiah of old) how such a catastrophe could have befallen Jerusalem in his lifetime. People explain tragedy differently. People try to make sense of our suffering differently. Matthew's gospel assumes that if the outcry against social injustice would have been heeded, the Jewish poor-peoples revolt, the Jewish-Roman war, and the razing of Jerusalem itself, could have possibly been avoided.
"Then he sent some more servants and said, 'Tell those who have been invited that I have prepared my dinner: My oxen and fattened cattle have been butchered, and everything is ready. Come to the wedding banquet.' But they paid no attention and went off—one to his field, another to his business. The rest seized his servants, mistreated them and killed them. The king was enraged. He sent his army and destroyed those murderers and burned their city." (Matthew 22:4-7)
What I would be quick to point out is Matthew's use of the plural "them." Matthew was a Jewish Jesus follower trying to make sense of his entire world ending as he had known it. But even then, unlike many Christian supersessionists, he did not isolate Jesus' rejection as the sole reason for the events of 70 C.E. Matthew wasn't a Christian blaming "the Jews" for their "rejection" of Jesus as the Messiah. Matthew included the rejection of Jesus and John in a long list of many "servants," from Amos, Jeremiah, Micah, Isaiah, and Hosea, all the way back. In other words, Jesus' rejection was not unique to Matthew but part of a much longer trajectory. Ched Myers reminds us of the "prophetic script":
"The 'true prophets' are not identified by 'proof' of miraculous signs, but by their stand on the side of the poor, pressing a 'covenantal suit' against the exploitative 'shepherds' of Israel. From Elijah to Jeremiah the result is always the same: opposition from the ruling class and a threat to the prophet's life."
Matthew's use of the above parable seems to be indicating that, once again, in the life of Jesus, the prophetic script has been fulfilled in human society. As I have often said, I don't believe Jesus died so you could go to heaven. Jesus died because he stood up to the status quo.
Today
Today we have to ask which voices are we refusing to listen to? Which voices are we not heeding? Who are we in our stubbornness ignoring; what could, by ignoring, like in 70 C.E. for Jerusalem, wipe out everything for everyone? Again, we have a choice of whether to refuse or embrace our connectedness. Whether we acknowledge the truth of our reality or not, we are already, all of us, in this together. We as a whole will survive or we will all, together yet to varying degrees, face the results.