Welcome readers! Please subscribe through the buttons on the right if you enjoy this post.
(Read this series from its beginning here.)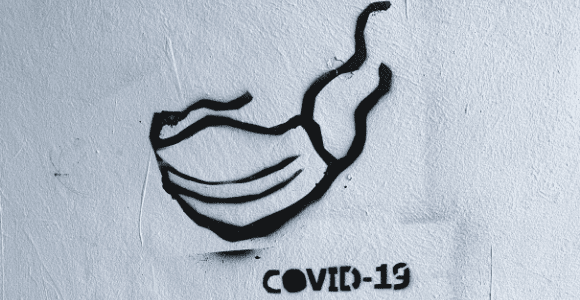 Jesus warns, "The days are coming when you will long to see one of the days of the Son of Man, and you will not see it." Following would-be messiah figures might have seemed right to them at the time, but they would lead to death, not liberation (Proverbs 14:12; 16:25). The "son of man" reference here, I believe, points to the liberation work in the Hebrew apocalyptic writings of Daniel 7. In Daniel, the beast-like oppressive world empires are contrasted with the work of the humanizing messiah ("son of humanity") who makes real God's just future for the people. Luke's Jesus is here saying that in following a common messiah figures you may long for the fulfillment of expectations around Daniel's "son of man," but you will not see it and the end will not be as you hope.
Again, it's easy for Luke's gospel, which was written after the occurrence of the events in 70 C.E., to connect these dots for its audience. It would have been harder for those caught up in the moment/movement to foresee that outcome at the time.
In our passage, Jesus states that the son of man, or expectations of the liberation described in Daniel 7, would appear in a more obvious manner, as lightning streaming across the sky from east to west. This would not be a conspiracy or a movement where only a select few perceived what is happening. It would be more noticeable, much more.
During our stay home/safer at home executive orders here in WV, I've been reading Gary Dorrien's Social Democracy in the Making: Political & Religious Roots of European Socialism. The part that most recently spoke to me was about how theologian Karl Barth forbade students from bringing politics into his lectures and classroom discussions during the rise of Nazi-ism in Germany. He dangerously believed doctrine could be separated from politics and failed to understand that all theology is political, either in the side it takes outspokenly or the side it takes by its silence.
Barth, at a time when his voice could have done valuable good, instead believed that Nazi ideology "was too absurd to take seriously, and he respected Germans too much to believe they would fall for it" (Dorrien, p. 259). Barth did not take into account how desperate things had become for the German people in the wake of the Versailles Treaty. And desperate communities are far more dangerous than desperate individuals.
That struck me deeply and reminded me of my own feelings during the last U.S. election. I thought Trump was too absurd to take seriously. I mistakenly believed too much in many of my own Appalachian friends and neighbors, thinking they would not fall for Trump. Some in these hills who voted for Trump in 2016 now find that his failures to respond adequately to this pandemic has finally pushed them over the line. They, too, now say he is dangerous. I also know far too many whose opinion has not changed and who are planning to vote for him again.
In Times Square in New York City, a 56-foot billboard called the Trump Death Clock now hangs. The brain-child of Eugene Jarecki, it shows a very conservative estimate of the number of U.S. COVID-19 deaths that have resulted from the president and his team's failed response to the coronavirus outbreak. According to Dr. Fauci and leading epidemiologists, if mitigation guidelines had been put into effect just one week earlier, on March 9 instead of March 16, 60% of U.S. COVID-19 deaths would have been prevented. During that time, Trump, Fox News, and other right-wing commentators like Rush Limbaugh were still downplaying the seriousness of the pandemic.
Jarecki has received criticism of his billboard from both the left and the right: criticism from the right for obvious reasons, and from those on the left who believe his numbers are much lower than they should be. Jarecki has erected the Trump Death Clock on behalf of all those who've died because of failed leadership in a pandemic. It stands as a symbol, not only for accountability but also for more responsible and responsive stewardship going forward.
Our passage this week and this pandemic make me think of my working-class Appalachian friends, family, and neighbors—forgotten by the establishment or marginalized by the elite class as dumb mountain people. These forgotten people were particularly vulnerable to seeing in Trump a messiah figure. But that vision is lethal for all marginalized communities, even their own.
"The days are coming when you will long to see one of the days of the Son of Man, and you will not see it. They will say to you, 'Look there!' or 'Look here!' Do not go, do not set off in pursuit." (Luke 17:20-37)