Welcome readers! Please subscribe through the buttons on the right if you enjoy this post.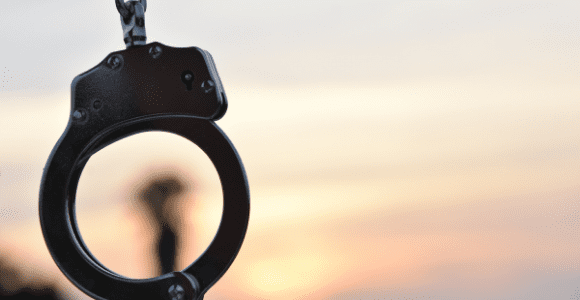 In the beginning of Luke's version of the Jesus story, we read this summation of the character of what Jesus' ministry will be in the gospel of Luke:
"The Spirit of the Lord is on me, because he has anointed me to proclaim good news to the poor. He has sent me to proclaim freedom for the prisoners and recovery of sight for the blind, to set the oppressed free, to proclaim the year of the Lord's favor." (Luke 4.18-19)
Here Jesus is portrayed as taking a firm stand with those his society was pushing to the margins,. This solidarity comes into even sharper focus just two chapters later in Luke's sermon on the plain:
"Looking at his disciples, he said:
Blessed are you who are poor, for yours is the kingdom of God.
Blessed are you who hunger now, for you will be satisfied.
Blessed are you who weep now, for you will laugh.
Blessed are you when people hate you, when they exclude you and insult you and reject your name as evil, because of the Son of Man.
Rejoice in that day and leap for joy, because great is your reward in heaven. For that is how their ancestors treated the prophets …
But woe to you who are rich, for you have already received your comfort.
Woe to you who are well fed now, for you will go hungry.
Woe to you who laugh now, for you will mourn and weep.
Woe to you when everyone speaks well of you, for that is how their ancestors treated the false prophets." (Luke 6.20-31)
Jesus here is announcing that God's just future is decidedly for those the present system makes last. Jesus' announcement is that the last will be first. What about those the present system is already making first? Jesus' words are blunt. They've "already received" their comfort.
In his book The Scandalous Gospel of Jesus: What's So Good About the Good News? Peter Gomes explains how problematic Jesus' solidarity with those who are presently marginalized is,
"When the gospel says, 'The last will be first, and the first will be last,' despite the fact it is counterintuitive to our cultural presuppositions, it is invariably good news to those who are last, and at least problematic news to those who see themselves as first… Good news to some will almost inevitably be bad news to others. In order that the gospel in the New Testament might be made as palatable as possible to as many people as possible, its rough edges have been shorn off and the radical edge of Jesus' preaching has been replaced by a respectable middle, of which "niceness" is now God. When Jesus came preaching, it was to proclaim the ends of things as they are and the breaking in of things that are to be: the status quo is not to be criticized; it is to be destroyed." (p. 42, 31)
Jesus' solidarity with those on the margins of his society is not just a characteristic of Luke's Jesus. Each of the Gospels begins on the margins. We'll look at that next.