Welcome readers! Please subscribe through the buttons on the right if you enjoy this post.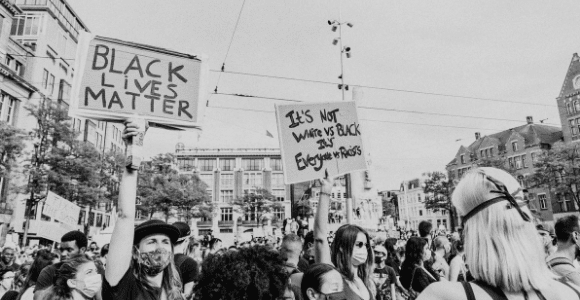 In the gospel of Mark we read,
"On hearing this, Jesus said to them, 'It is not the healthy who need a doctor, but the sick.'" (Mark 2:17)
Every person has worth and value. When a person is attacked by sickness, though, their immediate need demands that they take priority. This is the ethic of preference or priority we see in the passage above from Mark's gospel.
This doesn't only apply to physical sickness. This ethic in Mark can apply just as equally to those being harmed today by systemic, societal sicknesses. Howard Thurman refers to this specific focus and priority in Jesus and the Disinherited:
"It is necessary to examine the religion of Jesus against the background of his own age and people, and to inquire into the content of his teaching with reference to the disinherited and the underprivileged." (Howard Thurman, p. 16-17)
We would expect this kind of preferential treatment in Mark's gospel. Mark's gospel was not written to be universal. It was written for those Thurman referred to as the disinherited and underprivileged. As W.R. Telford writes, "Mark's Gospel originally was written to help imperial subjects learn the hard truth about their world and themselves. He does not pretend to represent the word of God dispassionately or impartially, as if the word were innocuously universal in its appeal to rich and poor alike. His is a story by, about, and for those committed to Gods' work of justice, compassion, and liberation in the world." (Writing on the Gospel of Mark, p. 172, italics added)
In Matthew's gospel, too, Jesus says:
"Come to me, all you who are weary and burdened, and I will give you rest. Take my yoke upon you and learn from me, for I am gentle and humble in heart, and you will find rest for your souls. For my yoke is easy and my burden is light." (Jesus. Matthew 11:28-30)
Jesus' call in Matthew 11 did not go to all indiscriminately, but to those oppressed by their society's social-economic, political and religious system, those worn out, burdened, and needing liberation.
How does this apply to our societal context today? We'll discuss this next.