Welcome readers! Please subscribe through the buttons on the right if you enjoy this post.
(Read this series from its beginning here.)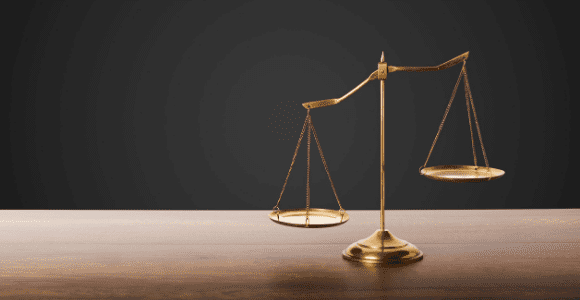 When Everyone Has Enough
Chapter 6 of Luke's gospel continues the theme of redistribution or balancing of resources in Jesus' community. This was a society where an elite few had more than they could possibly ever need while a multitude of others were being bled dry economically. Their thriving was impossible, their very survival was being threatened as well, and many who had once had modest means were pushed into poverty, much like America's shrinking middle class today.
Consider how these words would have been heard in that context:
"Looking at his disciples, he said:
Blessed are you who are poor,
for yours is the kingdom of God.
Blessed are you who hunger now,
for you will be satisfied.
Blessed are you who weep now,
for you will laugh.
Blessed are you when people hate you,
when they exclude you and insult you
and reject your name as evil,
because of the Son of Man.
Rejoice in that day and leap for joy, because great is your reward in heaven. For that is how their ancestors treated the prophets.
But woe to you who are rich,
for you have already received your comfort.
Woe to you who are well fed now,
for you will go hungry.
Woe to you who laugh now,
for you will mourn and weep.
Woe to you when everyone speaks well of you,
for that is how their ancestors treated the false prophets. (Luke 6:20-26)
So much can be said about these words! Notice the parallel to "falling and rising" from Simeon's words to Mary and Joseph. Here, the poor, the hungry, those whom the present unjust system had reduced to tears, and those labelled trouble-makers for speaking out against injustice are being lifted up in Jesus' vision for a just community. And those the present system has left rich at others' expense; those well-fed because others go hungry; those rejoicing because of their great, disproportionate wealth, and those whom the system praised would now be brought back down. All of these groups would experience a fall from their places of privilege as their community came back into balance: no one would have too much while others didn't have enough.
I was once troubled by the idea of the well-fed going hungry. I want to be careful not to interpret this passage in a way that body shames anyone, including myself. In that context, "well-fed" had a political-economic meaning—similar to the elites being referred to as "fat cats." But some experience hunger at the beginning of a healthy weight loss journey. Not all hunger is bad. In the same way, the elite will experience temporary hunger whenever society is brought back into balance. They may even weep and morn as they see billions of their net-worth lost on their balance sheets as society itself is rebalanced. A return to social equity always feels like "loss" for those who are privileged and powerful. This is why Jesus' vision of a just society was so threatening. It also explains why that group felt his voice must be silenced and he must be removed from among the poor, those who hunger and thirsted for things to be put right.
Yet Jesus' teachings of economic redistribution was part of his Jewish heritage and sacred text. We'll consider that next.