Welcome readers! Please subscribe through the buttons on the right.
(Read this series from its beginning here.)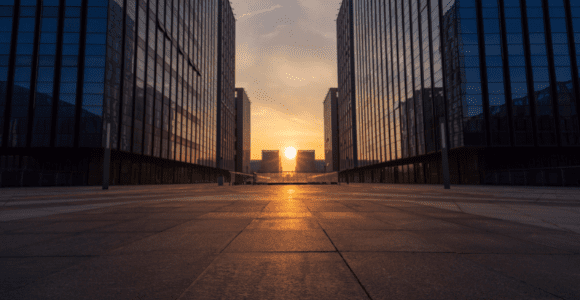 The itinerant liberator image of Jesus that we encounter in Mark raises a question of contrast between many preachers today and the Jesus they claim to be worshiping. As I've often said in the past, the gospels don't show Jesus going from place to place trying to get people to say a special "sinners' prayer" so they can have the assurance of going to some post mortem heaven when they die. Not at all. What we see instead is a Jesus who announces that the reign of heaven has come to earth, here, now, and it manifests not in future, afterlife assurance, but in concrete, material liberation from that which diminishes and oppresses human thriving in our lives today, right now, on earth. This is the picture we get from each of the synoptic gospels.
Jesus went throughout Galilee, teaching in their synagogues, proclaiming the good news of the reign of God, and healing every disease and sickness among the people. (Matthew 4:23)
As you go, proclaim this message: 'The reign of heaven has come near.' Heal the sick, raise the dead, cleanse those who have leprosy, drive out demons. Freely you have received, freely give. (Matthew 10:7-8)
But he said, "I must proclaim the good news of the reign of God to the other towns also, because that is why I was sent." (Luke 4:43)
Heal the sick who are there and tell them, 'The reign of God has come near to you.' (Luke 10:9)
So they set out and went from village to village, proclaiming the good news and healing people everywhere. (Luke 9:6)
The section of Mark we read this week includes the stories of Jesus feeding the 5,000 with five loaves and two fish, and having twelve basketfuls left over. This story draws our attention to Jesus' concern for people's concrete, material needs. Many scholars also believe that this story may point to an early form of eucharist among early Jesus followers: a shared meal, a shared resource, of bread and fish that was later subsumed by what today's eucharist of bread and wine.
Regardless, the scene is not about heaven or later, but about what people are experiencing here on earth right now. It speaks to the earthly, liberation-centered gospel taught by Jesus, not the heaven-centered gospel about Jesus that many within Christianity teach today. There is a difference between the two gospels and these differences are well worth our time to explore and understand. (See James M. Robinson's The Gospel of Jesus: The Search for the Original Good News, p. 1-2)
Two statements that have kept me centered in Jesus' gospel of making a difference here on earth rather than in a gospel about Jesus focused primarily on getting to heaven come from the late Rev. Dr. James H. Cone in his classic work, God of the Oppressed.
"For theologians to speak of this God, they too must become interested in politics and economics, recognizing that there is no truth about Yahweh unless it is the truth of freedom as that event is revealed in the oppressed people's struggle for justice in this world." (p. 57)
"There can be no Christian theology that is not social and political. If theology is to speak about the God of Jesus who is revealed in the struggle of the oppressed for freedom, then theology must also become political, speaking for the God of the poor and the oppressed." (p. 75)
For Cone, following Jesus was political, not in the partisan sense but in the sense that politics is about how power and property are distributed among the people. When we define politics like this, Jesus' teachings were deeply political and all about a social peace that comes from justly distributing what humans need in their daily lives to thrive. This was God's will as taught within Jesus' gospel: humanity's collective thriving.
In this focus, Jesus is standing squarely in his own Hebrew prophetic tradition:
"Everyone will sit under their own vine
and under their own fig tree,
and no one will make them afraid,
for the LORD Almighty has spoken. (Micah 4:4)
What might it mean for us today, with our post-enlightenment, naturalistic, material worldview, to follow Jesus, proclaim "the reign of God," and "heal the sick"?