Welcome readers! Please subscribe through the button on the right.
(Read this series from the beginning at Part 1  and Part 2.)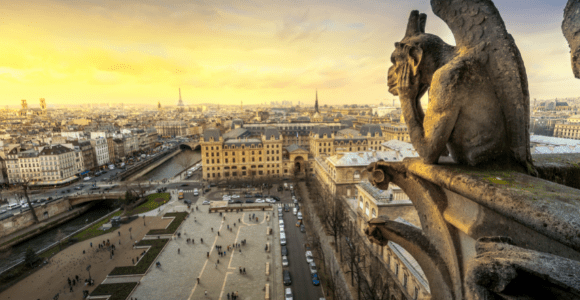 Again, Jesus is showing the same political obstinance and determination against injustice and abuse of power, even in the face of lethal threat, that he will again show later in the story when he flips the tables in the courtyard in Jerusalem.
Anyone who sees Jesus the exorcist as simply passing out tickets to heaven rather than calling for concrete changes in the systems that harmed the marginalized people around him isn't reading the gospel stories in their historical context. People don't have their lives threatened for passing out tickets to heaven. After all, focusing folks on heavenly assurance doesn't threaten the powerful, propertied, and privileged with change in the here and now. Yet Jesus is making change now. He's casting out demons, challenging harmful political structures in the hearts and lives of his listeners, calling them to imagine the world differently. He, like John, is stirring up the people, and things that stir the people must always be stopped by those who benefit from the way things presently are.
Eventually, Jesus will reach Jerusalem, where his strongest demonstration or protest will take place in the very seat of the Temple state, and this week's story intimates the result. Like the prophets of the poor who called for justice before him and were stoned and killed, Jesus' story is going to get much worse as we hope for things to get better. The authors lean into the Jewish tradition of telling honest stories, of the good, the bad, and the ugly. We today could learn a lot from that tradition if we approached our own ugly histories with honesty rather than with sanitizer.
But this week's story isn't a story about how someone died or was killed. It is a story anticipating how state violence would be reversed and undone. This is a story of how life and life-giving triumphs in spite of death and death-dealing. Love triumphs in spite of injustice in the end. But we are not quite there yet in Jesus' story. We are still on the journey with him.
Before we get to the end, we must first move through demonstration and protest, pushback from those who are threatened, and ultimately the state executing a man calling for changes that were too much for the powerful and elite to leave unanswered. His was a voice that must be silenced.
Yet in the end, death is not conquered with more death, even just one more death. Death is conquered by love, life, and justice. The salvific work that those in power sought to halt proved only to be momentarily interrupted. That salvific, liberative work would live on, and it lives on today in the choices we make every day, even in small things.
This month's recommended reading from Renewed Heart Ministries is Rev. Dr. Jacqui Lewis' book, Fierce Love. I'll end this week with a quote:
"Alice Walker wrote: 'Helped are those who find the courage to do at least one small thing each day to help the existence of another—plant, animal, river, or human being. They shall be joined by a multitude of the timid.' A movement to build a more just society begins with little steps taken by good people every day. Humankind desperately needs a love revolution that leads to equality and equity, to the end of white supremacy once and for all. You have the power to be an agent of change in your everyday living; you can influence your posse to also be the change you seek. And ultimately, together, in community, small steps can lead to morally courageous behavior that loves the world all the way to healing." (Jacqui Lewis, Fierce Love, pp. 167-168).
Even if threatened with death, we too, can keep on casting out demons. The demons of White supremacy, racism, patriarchy, misogyny, classism, homophobia, biphobia, transphobia (and the current laws around our country that those possessed by it are now trying to pass), and more.
Here's to more justice work.
Here's to more courage, resistance, persistence and small things that we can do to create change.