Welcome readers! Please subscribe through the button on the right.
(Read this series from its beginning here.)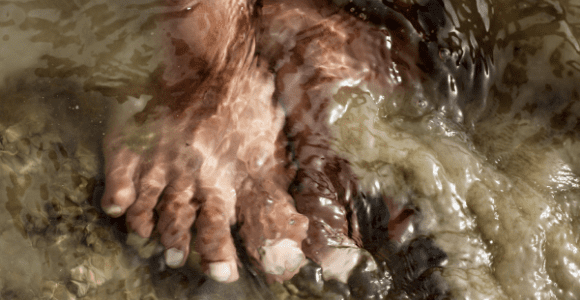 In John 11, Jesus conquered, reversed, and undid Lazarus' death. Jesus had said to Lazarus' and Mary's sister, Martha, "I am the resurrection and the life" (see John 11:25).
Again, in John, Mary is anointing Jesus in an act of gratitude for Jesus' reversal of sickness and death and his channeling that reversal as "the resurrection and the life." We must not miss that in John's story, Jesus states that Mary had been saving this perfume for Jesus' burial. So the fact that Mary instead uses it now hints that she has learned his lesson—life and love will overcome in the end.
Those hearing this story are being prepared for how John's version of the Jesus story will turn out: Perfume will not be needed to anoint a dead body lying lifeless in a tomb. No, that tomb will be found empty. Mary has embraced Jesus as the resurrection and life, and has chosen, not to save her perfume for a dead body but to use it now in gratitude. Love will win in the end. She won't need this perfume later, and she is banking on it.
So many social sicknesses are in need of reversal in our society, today: the sickness of White supremacy, the sickness of patriarchy and misogyny, the sickness of classism and greed, the sicknesses of bigotry against LGBTQIA people, and many more sicknesses that lead to death. What does it mean for us to live as people who overcome, who genuinely believe that love wins?
Lastly, I want to address Jesus' words, "You will always have the poor among you." This statement, which appears in each gospel, has been used by the wealthy to discourage Jesus' followers from working toward economic justice and social change. In this interpretation, Jesus' phrase is a prediction that trying to end poverty is futile, that poverty is an eternal social reality and there is nothing we can really do to prevent it. They would like us to think that all we can do to ease poverty in society is acts of charity and creating a society where poverty doesn't exist is impossible.
But this interpretation benefits those who are enriched by the status quo and don't want to see structural change. Charity is not justice, remember. Charity can ease injustice but leaves an unjust system unchanged.
I want to offer an alternative interpretation, next.
(Read Part 3)