Welcome readers! Please subscribe through the button on the right.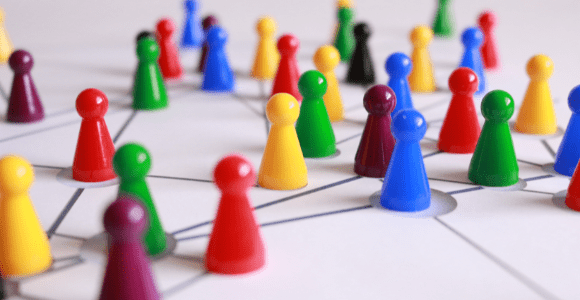 ****This week's article was written before last Friday's devastating U.S. Supreme Court ruling. We at Renewed Heart Ministries, as a community of faith, stand in opposition to the decision to remove fifty years of federal protection for the bodily autonomy rights and privacy of cis women as well as trans and nonbinary folk. We will continue to stand alongside those harmfully impacted by these efforts. We feel this week's article remains relevant. We will have more to say over the coming weeks. ****
Our reading this week is from the gospel of Luke:
After this the Lord appointed seventy-two others and sent them two by two ahead of him to every town and place where he was about to go. He told them, "The harvest is plentiful, but the workers are few. Ask the Lord of the harvest, therefore, to send out workers into his harvest field. Go! I am sending you out like lambs among wolves. Do not take a purse or bag or sandals; and do not greet anyone on the road. "When you enter a house, first say, 'Peace to this house.' If someone who promotes peace is there, your peace will rest on them; if not, it will return to you. Stay there, eating and drinking whatever they give you, for the worker deserves his wages. Do not move around from house to house. When you enter a town and are welcomed, eat what is offered to you. Heal the sick who are there and tell them, 'The kingdom of God has come near to you.' But when you enter a town and are not welcomed, go into its streets and say, 'Even the dust of your town we wipe from our feet as a warning to you. Yet be sure of this: The kingdom of God has come near.' Whoever listens to you listens to me; whoever rejects you rejects me; but whoever rejects me rejects him who sent me."
The seventy-two returned with joy and said, "Lord, even the demons submit to us in your name." He replied, "I saw Satan fall like lightning from heaven. I have given you authority to trample on snakes and scorpions and to overcome all the power of the enemy; nothing will harm you. However, do not rejoice that the spirits submit to you, but rejoice that your names are written in heaven." (Luke 10:1-11, 16-20)
This week's passage is the second time in Luke's version of the Jesus story that Jesus instructs those he sends out (cf. Luke 9:1-6). Earlier they were instructed to take no staff, no bag, no bread, no money, and no extra shirt. Here they are instructed to not take a purse (i.e. money), a bag, or even an extra pair of shoes.
Mark and Matthew's lists complicate the instructions. In Mark 6, the instructions were to take a staff, but no food, no bag and no money. You could wear sandals, but not take an extra shirt. In Matthew (Matthew 10) the instructions were to no take any money, no bag, no extra shirt, no extra sands, and no staff. There was clearly some disagreement among early Christians about what exactly Jesus' instructions were. What can we glean from these various lists?
I appreciate the insights of Stephen Patterson on this passage:
"What does it actually mean for the empire of God to come? It begins with a knock at the door. On the stoop stand two itinerant beggars, with no purse, no knapsack, no shoes, no staff. They are so ill-equipped that they must cast their fate before the feet of a would-be host . . . These Q* folk are sort of like ancient Cynics, but their goal is not the Cynic goal of self-sufficiency; these itinerants are set only for dependency. To survive they must reach out to other human beings. They offer them peace—this is how the empire arrives. And if their peace is accepted, they eat and drink—this is how the empire of God is consummated, in table fellowship." (The Lost Way: How Two Forgotten Gospels Are Rewriting the Story of Christian Origins, pp. 74-75)
These itinerant workers were to be characterized by dependence, not independence, connectedness as contrasted with individualism.
We'll unpack why this difference matters for us today, in our culture of hyper-independence, next.
(Read Part 2)
______________
*Q stands for Quell, which means source. Patterson is referring to early Jesus communities devoted to the moral philosophy found in the sayings of Jesus.