Welcome readers! Please subscribe through the button on the right.
(Read this series from its beginning here.)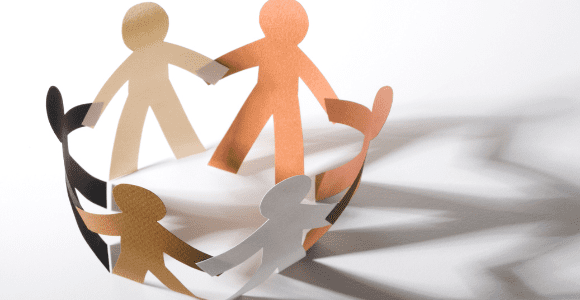 Jesus named the second greatest commandment as Leviticus 19's command to love one's neighbor as yourself. The context of this command in Leviticus shows that its "love" was much more than sentimentality. This love was also economic and political. Loving one's neighbor in meant prohibiting the oppression and exploitation of people Israel's society had made vulnerable (see Leviticus 19:9-17).
Because of this, those of us who seek to follow the moral philosophy of Jesus today have a strong precedent for interpreting our sacred texts through the interpretive lens of love and applying that ethic of love politically, socially, and economically.
Recently, I was in Lexington, Kentucky, during a denominational pastors convention. I was not there as a conference attendee, but worked alongside Seventh-day Adventist Kinship International to call for LGBTQ inclusion and provide pastors with LGBTQ-affirming resources that their denomination refuses to provide. While I was there, I attended a presentation by Alicia Johnston, a pastor within that tradition who was fired when she publicly came out as bisexual. Her presentation introduced her new book The Bible and LGBTQ Adventists.
Alicia shared an example in her talk that resonated deeply with me. Today, she said, LGBTQ-affirming theologians often use love as the lens through which to interpret and understand their sacred text, while non-affirming theologians use the sacred text (interpreted through their own social location) to define what "love" and "loving" mean.
For those who may be tempted to imagine that these two interpretive options are both viable, their fruits are not the same. One is life-giving and life-affirming while the other has a long history of producing harmful definitions of love that have proven lethal. The lethal results of prioritizing the text over an ethic of love should give us all pause.
This story also has some unique elements. We'll consider those in Part 3.