Welcome readers! Please subscribe through the button on the right.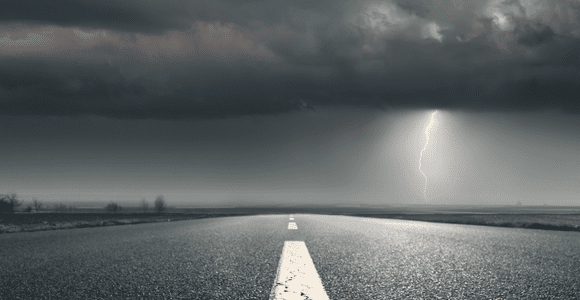 Our reading this week is from the gospel of Luke:
"I have come to bring fire on the earth, and how I wish it were already kindled! But I have a baptism to undergo, and what constraint I am under until it is completed! Do you think I came to bring peace on earth? No, I tell you, but division. From now on there will be five in one family divided against each other, three against two and two against three. They will be divided, father against son and son against father, mother against daughter and daughter against mother, mother-in-law against daughter-in-law and daughter-in-law against mother-in-law.
He said to the crowd: "When you see a cloud rising in the west, immediately you say, 'It's going to rain,' and it does. And when the south wind blows, you say, 'It's going to be hot,' and it is. Hypocrites! You know how to interpret the appearance of the earth and the sky. How is it that you don't know how to interpret this present time?" (Luke 12:49-56)
The context of this week's reading is Jesus looking ahead to his arrival at Jerusalem and the demonstration or protest he will engage in there. He will flip the tables of the moneychangers, that protest will cause an uproar, and he will receive pushback that might cost him his life.
A word about the language Luke uses here. The metaphorical imagery of Jesus as a fire starter held different meanings in different versions of the Jesus story. In the gospel of Thomas, for example, fire is something that Jesus kindles and guards till it blazes. This makes fire a good thing that symbolizes the growing Jesus movement itself.
In Luke, however, this rhetoric conjures a more dangerous connotation: social and political conflict. These are the connotations I want to emphasize this week. Jesus' internal conflict was not with his own Jewishness or his Jewish tradition. He struggled with the economic, political, and social harm he saw being committed against those his society had made vulnerable, and with what he felt he had to do in response.
This has relevance for us in our justice work today. We'll begin unpacking this next.
(Read Part 2)