Welcome readers! Please subscribe through the button on the right.
(Read this series from its beginning here.)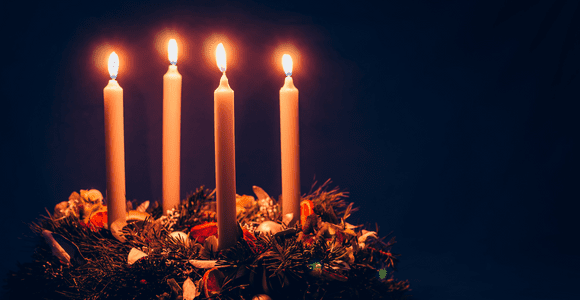 Let's consider one example of that rich folklore as context for our reading this week: Hannah's prayer in 1 Samuel 2: 1-10:
Then Hannah prayed and said:
  "My heart rejoices in the Most High;
in God my horn is lifted high.
My mouth boasts over my enemies,
for I delight in your deliverance.
  "There is no one holy like the Holy One of Old;
there is no one besides you;
there is no Rock like our God.
  "Do not keep talking so proudly
or let your mouth speak such arrogance,
for God is a God who knows,
and by the Ancient One deeds are weighed.
  "The bows of the warriors are broken,
but those who stumbled are armed with strength.
  Those who were full hire themselves out for food,
but those who were hungry are hungry no more.
She who was barren has borne seven children,
but she who has had many sons pines away.
  "The Creator brings death and makes alive;
brings down to the grave and raises up.
  The Liberator sends poverty and wealth;
humbles and exalts.
  God raises the poor from the dust
and lifts the needy from the ash heap;
seats them with princes
and has them inherit a throne of honor.
"For the foundations of the earth are the Most High's;
on them the Creator has set the world.
  Our God will guard the feet of those who are faithful
but the wicked will be silenced in the place of darkness.
"It is not by strength that one prevails;
  those who oppose God will be broken.
The Most High will thunder from heaven;
the God of justice will judge the ends of the earth.
"And will give strength to God's ruler
and exalt the horn of the anointed one."
An ever-repeating theme of these Jewish liberation narratives is that God is a God who stands in solidarity with the disenfranchised, marginalized, and oppressed. The late Dr. James H. Cone cautions us about what this means:
"If theological speech is based on the traditions of the Old Testament, then it must heed their unanimous testimony to Yahweh's commitment to justice for the poor and the weak. Accordingly it cannot avoid taking sides in politics, and the side that theology must take is disclosed in the side that Yahweh has already taken. Any other side, whether it be with the oppressors or the side of neutrality (which is nothing but a camouflaged identification with the rulers), is unbiblical. If theology does not side with the poor, then it cannot speak for Yahweh who is the God of the poor." (God of the Oppressed, p. 65)
This tradition influences how Matthew begins his version of the Jesus story. Jesus, for Matthew's audience, continues that liberation hope.
(Read Part 3)