Welcome readers! Please subscribe through the button on the right.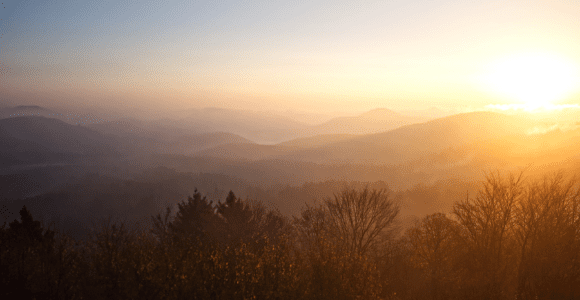 Our reading this week is from the gospel of Matthew:
When Jesus heard that John had been put in prison, he withdrew to Galilee. Leaving Nazareth, he went and lived in Capernaum, which was by the lake in the area of Zebulun and Naphtali— to fulfill what was said through the prophet Isaiah:
"Land of Zebulun and land of Naphtali,
the Way of the Sea, beyond the Jordan,
Galilee of the Gentiles—
  the people living in darkness
have seen a great light;
on those living in the land of the shadow of death
a light has dawned."
From that time on Jesus began to preach, "Repent, for the kingdom of heaven has come near."
As Jesus was walking beside the Sea of Galilee, he saw two brothers, Simon called Peter and his brother Andrew. They were casting a net into the lake, for they were fishermen. "Come, follow me," Jesus said, "and I will send you out to fish for people." At once they left their nets and followed him.
Going on from there, he saw two other brothers, James son of Zebedee and his brother John. They were in a boat with their father Zebedee, preparing their nets. Jesus called them, and immediately they left the boat and their father and followed him.
Jesus went throughout Galilee, teaching in their synagogues, proclaiming the good news of the kingdom, and healing every disease and sickness among the people. (Matthew 4:12-23)
This week's reading starts with John the Baptist in prison. As we discussed two weeks ago, John preached against social and systemic injustices of his society. (See Breaking With the Way Things Are) Preachers don't get imprisoned for handing out tickets to heaven. They're imprisoned for calling for systemic, societal change that threatens those benefiting from the current status quo (see Letter from a Birmingham Jail).
When Jesus hears of John being arrested and put in prison, he leaves the area and goes to Galilee. The author associates this geographical shift with a passage from Isaiah. As much as I understand the rhetorical purpose of contrasting light and darkness for those who lived in the Middle East before electricity and modern lighting, we should now be careful with this language.
The authors of both Matthew and Isaiah were people of color. The Bible was not written by White people. Today, though, we live in the wake of a long history of White people demonizing darkness in ways that harm people whose skin color is darker than theirs. Whiteness and light  and darkness and Blackness have been closely associated in White supremacist polemics. Today it behooves us, given White degradation of Black people, to say unequivocally that we are all equal. Our differences reveal the rich diversity of the human family of which we are all a part. And our differences are to be celebrated, not used to create hegemony or a hierarchy of value.
This impacts how we talk about the Bible's use of light and darkness, too. We don't have to demonize the darkness to talk about the benefits of light. Light has intrinsic value and benefit. So does darkness. Darkness is not evil. It is life giving. Things grow in darkness, not just in light. In darkness, we rest and heal. Too much light can also harm.
We could perhaps reclaim the rhetoric of light and darkness today by speaking of balance between the light and the dark. Socially, making one difference supreme over another is death-dealing. As we need balance biologically, we need egalitarianism socially. Our call is not to lift up light over the darkness, but to work toward a world that is safe and just for us all; a place where each of us can feel at home. We are called to work toward a world that has room for all of our differences and is big enough for us all.
(Read Part 2)