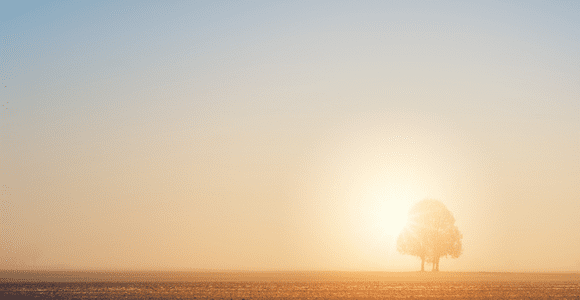 As we wrap up our look at John Chapter 9, our story this week includes other binaries such as day and night, which we've spoken about the last two weeks. We even have a debate between the Pharisees and Gnostics over the Sabbath. Remember that the Gnostics were all about liberating our good souls/spirits from our material world of pain and suffering. The Sabbath was about a physical, enfleshed, material resting of bodies from physical labor each seventh day, and therefore would have fallen under the category of the material/physical, which Gnostics did not particularly value or prioritize.
Welcome Readers! Please subscribe to Social Jesus Here.
(Read this series from the beginning at Part 1 and Part 2.)
Something we should mention here is the implication in the story that miracles are the sign of whether someone's teachings are true. Our sacred texts aren't monolithic on this topic. They include multiple warnings that even if miracles are performed, we should not trust that alone.
In the end, though, the Johannine community declares that the school of the Pharisees should be rejected because their spiritual understanding is blinkered. I could not disagree with this more. There is much Jewish wisdom that we Christians would do well to listen to.
Lastly, the narrative uses blindness as a metaphor and the way to describe the Pharisees as worthy of rejection by those seeking gnosis. I've said this repeatedly: using blindness to negatively characterize an opponent, adversary, or story nemesis is very ableist. It's also harmful to those who live with physical blindness. We don't need to assign moral value to the ways we each encounter our world.
All in all, John chapter 9 is a reminder to me that today, as Jesus followers, we need to tell the Jesus story in better ways than this chapter does. As Jesus followers today, we should be about shaping our world into a safe, compassionate, just home for everyone. A world that big enough for all of differences, where each person can "sit under their own fig tree" (Micah 4:4), and no one—no one—has to be afraid.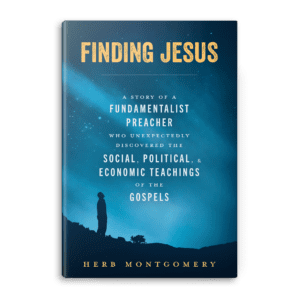 Herb's new book, Finding Jesus: A story of a fundamentalist preacher who unexpectedly discovered the social, political, and economic teachings of the Gospels, is now available at Renewed Heart Ministries.