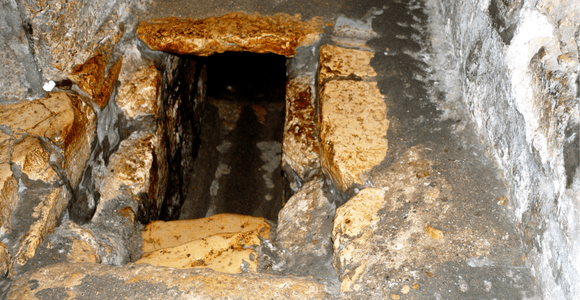 As we wrap our series on Lazarus and choosing love over injustice, another possible redaction can be found in the Secret Gospel of Mark:
"And they come into Bethany. And a certain woman whose brother had died was there. And, coming, she prostrated herself before Jesus and says to him, 'Son of David, have mercy on me.' But the disciples rebuked her. And Jesus, being angered, went off with her into the garden where the tomb was, and straightway a great cry was heard from the tomb. And going near, Jesus rolled away the stone from the door of the tomb. And straightaway, going in where the youth was, he stretched forth his hand and raised him, seizing his hand. But the youth, looking upon him, loved him and began to beseech him that he might be with him. And going out of the tomb, they came into the house of the youth, for he was rich. And after six days Jesus told him what to do, and in the evening the youth comes to him, wearing a linen cloth over his naked body. And he remained with him that night, for Jesus taught him the mystery of the Kingdom of God. And thence, arising, he returned to the other side of the Jordan." (Secret Mark, translated by Morton Smith)
Welcome Readers! Please subscribe to Social Jesus Here.
(Read this series from the beginning at Part 1 and Part 2.)
In The Complete Gospels: Annotated Scholars Version by Robert Joseph Miller, Stephen Patterson further writes:
"The story [Secret Mark] bears a striking resemblance to the raising of Lazarus in the Gospel of John (John 11:1-44). However, since it shows none of the typical marks of Johannine redaction which so strongly color the story about Lazarus, it is unlikely that the Secret Mark story is directly dependent upon its Johannine parallel. For its part, the version of the story from Secret Mark has its own peculiarities not found in John, such as the initiation of the young man into the 'mystery of God's domain.' The basic story, however, probably derives from the common stock of miracle stories available to both Mark and John, or their sources." (p. 409)
This story in the gospel of John is lost on many of us today. Many no longer believe in an afterlife at all, and, even among those who still do, precious few believe it's possible for someone to come back to life after they've been dead three days.
What this story can speak to, though, is the truth that is in this story: love is stronger than hate, justice can triumph over injustice, and when things look their darkest, the dawn may be just around the next bend.
This is an ancient story of hope. Today, we still need hope that our best inclinations as human beings can win over our worst inclinations. In simple language, this means that we can embrace inclusion over exclusion and replace bigotry with embrace and celebration. We can choose an egalitarian equality, justice, and fairness over misogyny, patriarchy, racism, homophobia, transphobia, biphobia, economic disparities, and privilege. Our differences don't have to create a hierarchy of value. We can simply celebrate our differences as a testament of our shared and very diverse humanity. Life and those things that are life-giving can conquer and replace those things that are death-dealing. That's what this story is a reminder for me.
Keep hoping. Don't give up. Our present world is not fixed in stone. It can give way to something more beautiful. And we can choose those things, today.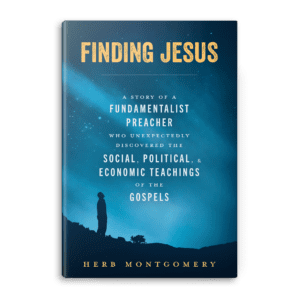 Herb's new book, Finding Jesus: A story of a fundamentalist preacher who unexpectedly discovered the social, political, and economic teachings of the Gospels, is now available at Renewed Heart Ministries.