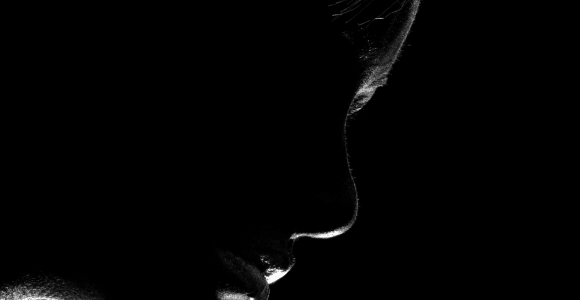 Our reading this week is from the gospel of Matthew and begins with the lens of healing and restoration:
As Jesus went on from there, he saw a man named Matthew sitting at the tax collector's booth. "Follow me," he told him, and Matthew got up and followed him. 
While Jesus was having dinner at Matthew's house, many tax collectors and sinners came and ate with him and his disciples. When the Pharisees saw this, they asked his disciples, "Why does your teacher eat with tax collectors and sinners?" On hearing this, Jesus said, "It is not the healthy who need a doctor, but the sick. But go and learn what this means: 'I desire mercy, not sacrifice.' For I have not come to call the righteous, but sinners."
Welcome Readers! Please subscribe to Social Jesus Here.
While he was saying this, a synagogue leader came and knelt before him and said, "My daughter has just died. But come and put your hand on her, and she will live." Jesus got up and went with him, and so did his disciples. Just then a woman who had been subject to bleeding for twelve years came up behind him and touched the edge of his cloak. She said to herself, "If I only touch his cloak, I will be healed." Jesus turned and saw her. "Take heart, daughter," he said, "your faith has healed you." And the woman was healed at that moment.
When Jesus entered the synagogue leader's house and saw the noisy crowd and people playing pipes, he said, "Go away. The girl is not dead but asleep." But they laughed at him. After the crowd had been put outside, he went in and took the girl by the hand, and she got up. News of this spread through all that region. (Matthew 9:9-13, 18-26)
Having spent a lot of time in John in the lectionary this year so far, we are used to Jesus calling his listeners to "know." In the synoptics, Jesus' call is a little different: it's always, "Follow me." This is a call to action. It's a call to emulate Jesus' model of a life of love and justice. The Synoptics call is to follow (See Mark 2:14; Luke 5:27-28).
What I also love in the first part of our reading this week is that Jesus seems to be looking at people through the lens of healing and restoration, of making them whole. He doesn't use a lens of obedience with punitive punishments or rewards. Instead of punishing those judged morally inferior and withholding his association from them, Jesus sees all the people in the story through a much more dynamic set of lenses. 
Jesus is well aware that tax collectors are part of the privileged social class of his day. And he knows the harm they have done. Yet he sees these as symptoms, signs that they've been harmed themselves. His ministry of restoring the humanity of the excluded and marginalized also extends to those harming them. They, too, need healing. Hurt people, as the saying goes, hurt people. Jesus seeks to heal the hurt and restore people's relationships with themselves and with others. It's a holistic view of the economic and social harms as well as those responsible for those harms. If we follow Jesus, we will also ask, what is broken and needs healing in a person that causes them to want to harm others politically, economically, or socially (see also Mark 2:17; Luke 5:31-32)?
Next the gospels introduce us to Jairus and his daughter. We'll continue our pursuit of what our reading can teach us about the importance of the bodily autonomy of women in Part 2.