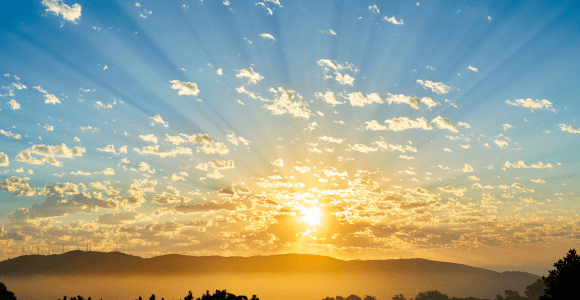 This was not a hope of one day entering a postmortem heaven, but of establishing justice, a compassionate, safe world here on earth, one where each person could experience home.
Welcome Readers! Please subscribe to Social Jesus Here.
(Read this series from its beginning here.)
For many of those within the community of Jewish wisdom, this hope was associated with placing a Jewish King from the line of David back on a Jewish throne again (see Isaiah 9). This is where the idea of a Messiah first emerges. The Messiah (King) was God's "anointed one"—and that is simply what "Messiah" means: anointed one.
But it wasn't from the Old Testament that our modern way of thinking of Messiah came about. Our modern understanding developed later in Rabbinic Judaism, after the destruction of Jerusalem. Early Rabbinic Judaism developed alongside the early Jesus moment, and in dialogue with this Jewish wisdom the early Jewish Jesus community began referring to Jesus as the Messiah. 
Here a few examples, most canonical and one non-canonical. Also notice that in each of these stories the claim that Jesus is the Messiah is never directly made by Jesus about himself but always a claim made by Jesus' followers in the narratives. 
The next day John was there again with two of his disciples. When he saw Jesus passing by, he said, "Look, the Lamb of God!" When the two disciples heard him say this, they followed Jesus. Turning around, Jesus saw them following and asked, "What do you want?" They said, "Rabbi" (which means "Teacher"), "where are you staying?" "Come," he replied, "and you will see." So they went and saw where he was staying, and they spent that day with him. It was about four in the afternoon. Andrew, Simon Peter's brother, was one of the two who heard what John had said and who had followed Jesus. The first thing Andrew did was to find his brother Simon and tell him, "We have found the Messiah" (that is, the Christ). And he brought him to Jesus. Jesus looked at him and said, "You are Simon son of John. You will be called Cephas" (which, when translated, is Peter ). (John 1:35-42)
From this time many of his disciples turned back and no longer followed him. "You do not want to leave too, do you?" Jesus asked the Twelve. Simon Peter answered him, "Lord, to whom shall we go? You have the words of eternal life. We have come to believe and to know that you are the Holy One of God." (John 6:66-69)
Jesus said to her, "I am the resurrection and the life. The one who believes in me will live, even though they die; and whoever lives by believing in me will never die. Do you believe this?" "Yes, Lord," she replied, "I believe that you are the Messiah, the Son of God, who is to come into the world." (John 11:25-27)
Jesus said to his disciples, "If you were to compare me to someone, who would you say I'm like?" Simon Peter said to him, "You're like a just angel." Matthew said to him, "You're like a wise philosopher." Thomas said to him, "Teacher, I'm completely unable to say whom you're like." Jesus said, "I'm not your teacher. Because you've drunk, you've become intoxicated by the bubbling spring I've measured out." He took him aside and told him three things. When Thomas returned to his companions, they asked, "What did Jesus say to you?" Thomas said to them, "If I tell you one of the things he said to me, you'll pick up stones and cast them at me, and fire will come out of the stones and burn you up." (Gospel of Thomas, 13)
Like the story of Peter getting out of the boat and walking on the water with Jesus, the words about Peter after his declaration are Matthew's addition to the story. Here is the account in the earlier written gospel of Mark:
Jesus and his disciples went on to the villages around Caesarea Philippi. On the way he asked them, "Who do people say I am?" They replied, "Some say John the Baptist; others say Elijah; and still others, one of the prophets." "But what about you?" he asked. "Who do you say I am?" Peter answered, "You are the Messiah." Jesus warned them not to tell anyone about him. (Mark 8:27-30)
Luke's version is closer to Mark's version of this story than Matthew's:
Once when Jesus was praying in private and his disciples were with him, he asked them, "Who do the crowds say I am?" They replied, "Some say John the Baptist; others say Elijah; and still others, that one of the prophets of long ago has come back to life." "But what about you?" he asked. "Who do you say I am?" Peter answered, "God's Messiah." Jesus strictly warned them not to tell this to anyone. (Luke 9:18-21)
For the early Jesus community, the idea of calling Jesus the Messiah was, for better or worse, much less about establishing a Jewish King on a Jewish throne to bring about Jewish liberation and much more about seeing Messiah as someone who would establish justice on Earth, ending oppression for all universally, both those Jewish and non-Jewish. 
We'll consider how that might inform our work, next, in part 3.